Texas Holdem and Omaha can be the most popular poker variants, but some fans can find them boring after years of playing. If you are one of those players willing to spice up your experience, check out the three most unusual poker games and play them online or with friends. 
Poker is the most iconic card game in the gambling industry. Even if you are not a professional player, you should have heard about its popular variations. Holdem, without a doubt, is the king of poker. It's the game that you see being played in the World Series of Poker, and the one that most people are familiar with. With the help of our Texas Holdem guide, you can become a pro in this game. 
Omaha, Seven Card Stud, 5 Card Draw, and Razz are just some of the endless poker variations. But is there something to play if you are tired of them all? Check out the most unusual poker games and play them with friends or online.
Top 3 Most Unusual Poker Games
There are many poker games you can find at free poker sites and apps, but just some of them are available for playing for money. Whether you want to try them for fun or win cash at online casinos, these options can help you. They are:
Crazy Pineapple Poker

Irish Poker

Cincinnati Poker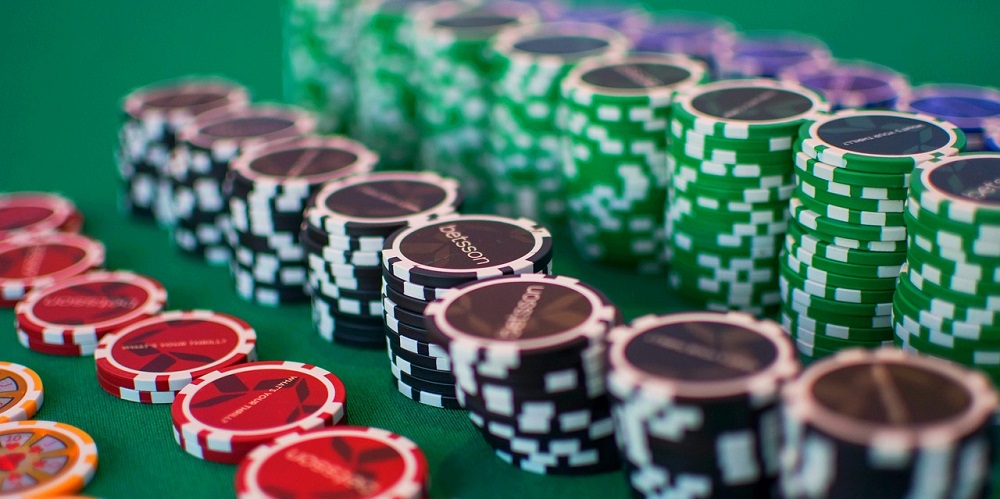 Crazy Pineapple Poker
Crazy Pineapple Poker can be described as Texas Holdem with a twist. If you know how to play the classic game, you will find this version familiar. In Crazy Pineapple, players are dealt three cards instead of two, but here's the catch – you have to discard one of your hole cards after the flop.
The game starts with each player receiving three cards face-down, followed by a betting round. Then, the dealer places three community cards face-up on the table, with the following flop round. After a flop, players must discard one of their hole cards, leaving two, just like in Texas.
From this point on, the game becomes similar to Holdem, with the turn and river cards being dealt and followed by rounds of betting. The goal is also the same – to make the best five-card hand using hole and community cards. Here you can read about the best starting hands in Holdem.
Irish Poker
If you're an Omaha fan, you may like one of the most unusual poker games, known as Irish Poker. It is roughly based on classic Omaha, but community cards add an element of unknown to the game.
In Irish Poker, each player is given four cards, just like in Omaha. The flop, turn, and river cards are then dealt face-up on the table, like in Holdem. However, here's where the game gets interesting. After the flop, each player must discard two of their four cards and stay with a two-card hand. Then, the game proceeds similarly to Holdem, with rounds of betting after each deal. The player with the best five-card hand wins the game.
Cincinnati Poker
If you're looking for a poker game that is truly unlike anything you've ever played before, Cincinnati Poker is here for you. This variation is a combination of Stud and Community Card poker, two popular variants we've described in our online poker guides for beginners. However, Cincinnati has a twist that will challenge even experienced players. 
At the beginning, each player receives five cards face-down. Then, the dealer places five community cards on the table. Then, everyone must make two separate hands using their hole and community cards. The first hand is made up of two cards and three community cards, while the second hand is made up of the remaining three hole cards and two community cards. The goal is to make the best possible hand for each set of cards, making Cincinnati one of the most unusual poker games to play.