Texas Hold'em is probably the most popular poker game available in all casinos and at gambling sites. If you have never played it before, you need to start with the basic rules, hands, objectives, and peculiarities of this poker variation. So, here is your ultimate Texas Hold'em guide.
While poker remains one of the best table games in the world, Texas Hold'em is considered its most popular variation. Almost every single poker player has played classic Hold'em at least once in his life. It is present at all land-based casinos across the globe as well as at all online casinos. Read more about the most popular types of poker and their rules on BonusPirates.
Texas Hold'em or simply Hold'em is an easy game but you still need to learn the rules to play it and win. If you want to start playing poker, we are offering an ultimate Texas Holdem guide for beginners.
Your ultimate Texas Holdem guide: what is Hold'Em?
Texas Hold'em is widely referred to as one of the most beloved forms of poker. It emerged around the beginning of the 20th century but became popular only in the 2000s. Hold'em was often covered in various TV shows, films, books, and later on the internet. As a result, Texas Hold'em surpassed 7-Card Stud and topped the list of the most-played poker variations in the world.
Hold'em is played not only in every single casino you enter in Vegas or Macau. It is an integral part of the most prestigious poker tournaments including the World Series of Poker, the World Poker Tour, and many others. Also, Hold'em is featured at most online casinos, poker sites, and mobile apps. 
How to play Texas Holdem – basic rules
Playing Hold'em is quite easy. The aim of the game is to complete the best possible hand from a combination of the seven cards: 5 community cards and 2 hole cards. 
At the beginning of the game, the player receives two hole cards face down from the dealer. Then, five community cards are dealt face up in three steps. These include the flop (the first 3 cards are dealt face up), the turn (another card is put at the table), and the river (the fifth and last community card shows up). Players place bets every time before the next community card is dealt.
The task of the player is to combine community cards with his hole cards and form a hand of five cards. Unlike most poker forms, Texas Hold'em allows players to form hands in every possible way. It's up to the player to decide how many community or hole cards he wants to use to make up a hand.
Hold'em also lets all players bluff to turn the odds in his favor. This move is not available at online casinos (except for live games). However, online casinos offer players the best online poker promotions and bonuses to play poker for bonus money.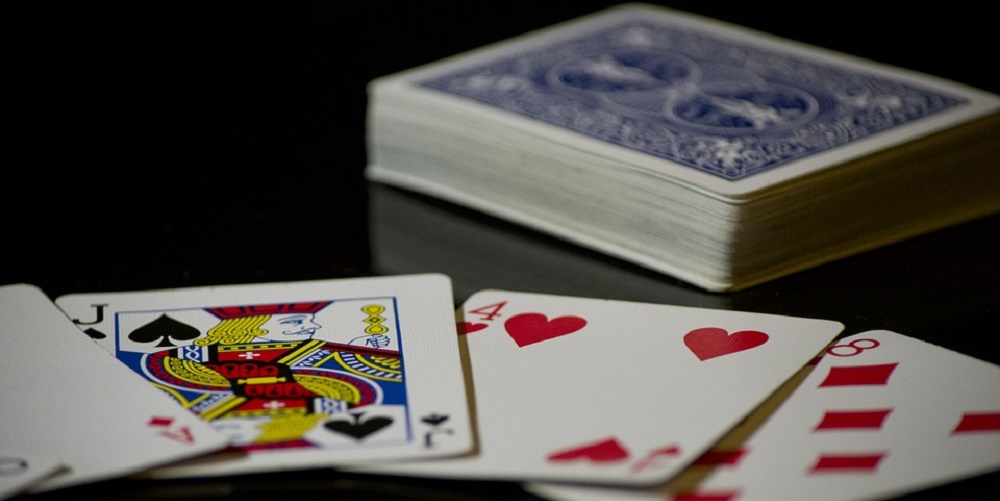 Combinations in Hold'Em poker 
Before playing Texas Hold'em for real money, it is important to learn about the best hands. Here are all poker combinations in Hold'em listed from the highest to lowest:
Royal flush

Straight flush

Four of a kind

Full house

Flush 

Straight

Three of a kind

Two pairs

Pair

High card
In our article about winning poker hands, you can find all combinations with descriptions and a cheat sheet.
Where to play Texas Holdem online? 
As we have already mentioned, you can find Hold'em games in all casinos. However, if you are looking for the top-quality games with the best payouts and bonuses as well as a smooth gaming process, we are here to help. 
To experience the best Hold'em video poker games on the internet, sign up for one of the following websites: Betsson, Intertops, 888poker, Unibet, partypoker. All these online casinos offer poker games from top providers and reward new players with generous bonuses. So, why don't you try your luck once you finish reading our ultimate Texas Holdem guide?