"Smokin'" Dave Cokin is a professional Las Vegas Sports Handicapper. One of the best sports analyst of all time. Now that there are fewer options for sports betting Dave is not panicking. However, while Dave has connections to most of the big shots of the sports industry it must be harder to make predictions for strange amateur games that are happening at the other side of the world.
His clients are asking him to make bets on ping pong or e-sports, however, Dave wouldn't make bets if he is not feeling that he has an edge. Most of Dave's income is on a decrease at the moment. Sports betting and giving professional tips for wagering are out of the question just like his bar that he is managing. On the other hand, his radio show called SportsGarden is still on the air. If you are into sports betting I suggest you to check out Intertops Sportsbook.
Going for the horses
Now Cokin instead of checking sports betting offerings in Kazakhstan, planning to go for the horses. There are two more horse races that are open close to Cokin and he is visiting them on a regular basis. Luckily for everyone, he is posting his picks on his twitter account. One of his favorite tracks is Fonner. At the beginning of April, there were some issues with the disqualification of a winner of a jackpot that was roughly $4,161,515. The stewards of Fonner park was saying that their decision was solely based on Nebraska rules. Here is their written decision. "No. 7 (Where's Rufus) was off the rail. No. 2 (Taylor's Prince) was making a move inside of No. 7. No. 2 got up on the inside. No. 7 came across and caused interference. No. 2 had to take up sharply."
Dave Cokin also has his thoughts on this decision: "A pretty bad call, Fonner Park had never gotten that much attention in its history. They had a huge Pick 5 which, I think, ended up being well over a million dollars. That's enormous. These are glory days for Fonner Park. It has to be benefitting tremendously from this."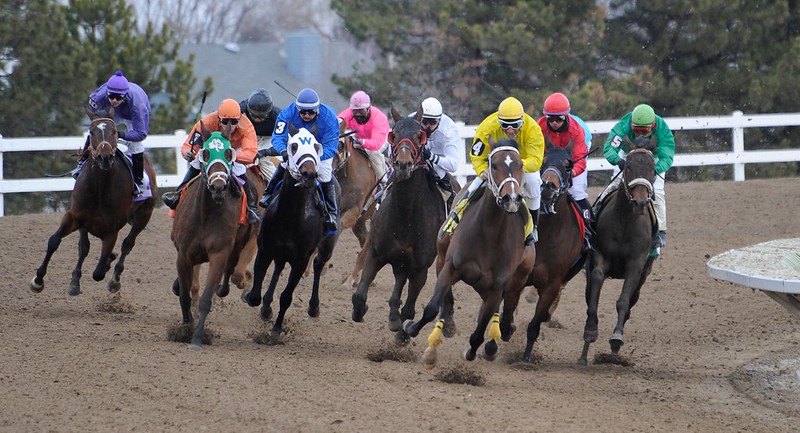 Some opinion about the situation of professional sports betting
Some anonymous professional bettors are quite outraged by the new flows going around the sportsbook these days. Their main problem is the aggressive push of sports events where the outcome is hardly predictable and thus, the bookmakers always have the edge. "A good bettor constantly tries to eliminate leaks so they can fine-tune, or best optimize, their bankroll," says Streeter. "What I am seeing now, it's shameful and embarrassing, on both sides of the aisle. Badminton? Table tennis? iRacing? What the… Most operators and books wouldn't ever offer this stuff in a normal situation, yet, some are serving it right up."
One of them also talks about the improper licensing that some operators are using. "Let's face it, many bettors operate in the black market and money isn't flowing in, but resorting to Ping-Pong and fake NASCAR racing isn't smart. For those who are trying to learn or are being taken advantage of because they don't know any better, it's sad to see. Very unsettling."
What remains as an option in professional sports betting?
So what can one do who is into sports betting these days? It's certainly one option to dig deep into college football or horse racing. The only question is that the resources for this are available for you or not? If you don't want to trust lady Fortuna blindly, then you either have to wait or gain some knowledge of horses. Either way, it's always advised to check for the best online sports betting bonuses to have some extra founds.