Have you ever heard of HORSE Poker? This is a unique and exciting variant of the classic card game. Check out an ultimate guide to HORSE Poker rules, winning hands, and the best sites to play it in 2022.
There are many variations of online poker you can meet at online casinos. However, most lists of poker types don't mention HORSE Poker. This is probably the most unusual yet entertaining poker game that is beloved by many players. It is even present at the World Series of Poker! So, discover everything about HORSE Poker if you have never heard of it before. 
What is HORSE Poker?
H.O.R.S.E. or HORSE Poker is a special form of poker that is played at high stakes. It is known as a mix of multiple poker games. Usually, it incorporates five variants of poker: Texas Hold'Em, Omaha, Razz, Seven Card Stud, and Stud Hi/Lo. Hence, its letters stand for:
H – Hold'Em

O – Omaha

R – Razz

S – Seven Card Stud

E – Eight or Better (Stud Hi/Lo)
Players can find HORSE Poker at online casinos, land-based casinos, and tournaments. It originated at the 2002 World Series of Poker and was its integral part until 2010. Then, the HORSE Poker World Championship event was transformed into The Poker Player's Championship. However, the initial form of this poker variant is still played at high-stake tables online and offline.
HORSE Poker rules
Playing HORSE Poker is not as difficult as you might think. This poker variant is played in the same order as its name suggests: firstly Hold'Em, then Omaha, Razz, and Seven Stud. The last round belongs to Stud Hi/Lo. When it is finished, players are back to Hold'Em. Also, each HORSE Poker game is played at a Fixed Limit. 
That's basically all you need to know about HORSE Poker rules. There are no particular HORSE Poker rules to focus on. To play it, you should simply know the rules of all games that are included in this mix. Learn how to play Hold'Em, Omaha, Razz, Seven Stud, and Stud Hi/Lo to perform successfully at each stage.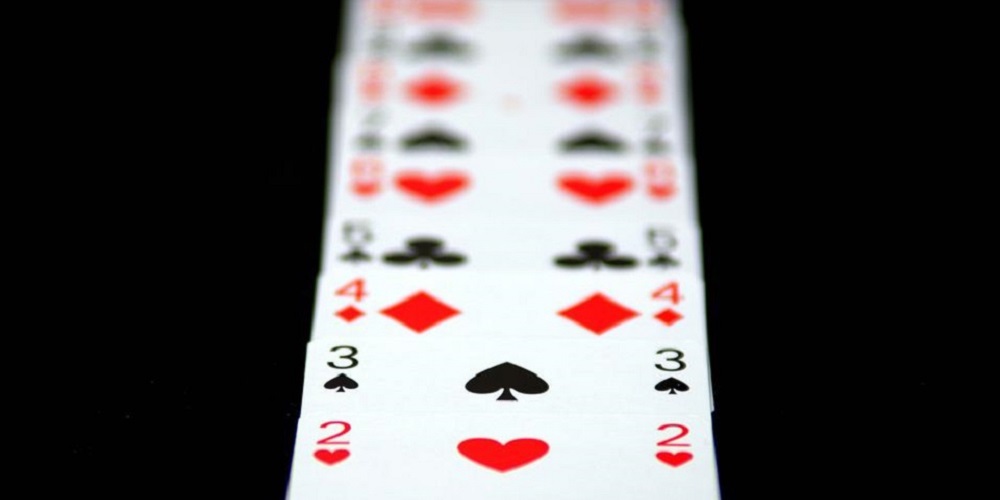 Hands in HORSE Poker
Hands ranking in HORSE Poker is different. It depends on the game you are currently playing at the table. For example, your best hand would be Royal Flush during the Hold'Em and Omaha stages. It is also the highest combination in Seven Card Stud and Stud Hi/Lo. If you are not familiar with the hand ranking in poker, check our online poker guides for beginners.
However, when it's time to play Razz, you should be careful. The best hand in the third round would be "Ace-to-Five". It means that cards Ace, 2, 3, 4, and 5 would make the strongest hand regardless of their suit. 
Variations of HORSE Poker
There are three special forms of HORSE Poker. They are not as popular as their predecessor, but you can still play them at selected sites.
HOSE

Poker is very similar to HORSE Poker but it excludes Razz from its mix

C.H.O.R.S.E Poker includes Chowaha or Crazy Pineapple to the number of games

T.H.O.R.S.E.H.A. consists of eight poker games: Limit 2-7 Triple Draw, Limit Texas Hold 'em, No-Limit Texas Hold 'em, Limit Omaha Hi-Lo, Limit Razz, Limit Seven Card Stud, Limit Seven Card Stud Hi-Lo, and Pot-Limit Omaha.
Where to play HORSE Poker in 2022?
Everyone can play HORSE Poker at online casinos. It isn't available at all sites, but you can still find the game at 888casino or PokerStars. These two are the best online platforms for poker players.
Besides them, HORSE Poker is often played at live casino tournaments. Join them via gambling sites or show up in person. In particular, you can play HORSE Poker at WSOP, Aussie Millions Poker Championship, the World Championship of Online Poker, and other minor events.