Every lotto player knows how to find paper lotto tickets in their area. But do you know where to play the lottery online for real cash? If not, check out the best apps, sites, and lotto games to play in 2022.
Playing the lottery is easy and fun. Therefore, the lottery is one of the most popular games of chance among gamblers and common people. Its rules are pretty easy to follow, while no specific strategies are needed to hit the jackpot in lotto games. 
Lotteries are extremely popular both online and offline. While everyone knows where to look for lotto tickets in reality (post offices, petrol stations, supermarkets, etc), not everyone knows how to play lotto games for real money on the Internet. We will tell you how and where to play the lottery online in 2022.
How to play online lottery
To play the lottery online, the first thing you need to do is sign up for any lotto or casino site that offers lottery tickets. We will list some of the best sites later, so you can choose one of them. If you are already registered, skip this step and proceed to the next one.
Once you create an account at the lotto site, choose the game to play. Usually, online platforms offer plenty of gaming options including local lotteries and international lottery games. Make sure you are eligible to play the lottery in your country and proceed to buy tickets.
Online lotteries don't have paper tickets like traditional lottery games. Instead, you can mark off numbers on a virtual ticket or just select them on the screen. Choose your numbers manually or use the Quick Pick button to pick automatically generated numbers.  If you play the instant lottery, you will know your result immediately. If not, wait for the next draw and learn about your winnings.
If you are lucky enough to win money, the winnings will be automatically added to your account, if not stated otherwise. Each online casino and lotto site has its own policy regarding lotto winnings. So, make sure you've read all the terms and conditions before playing the lottery for real money.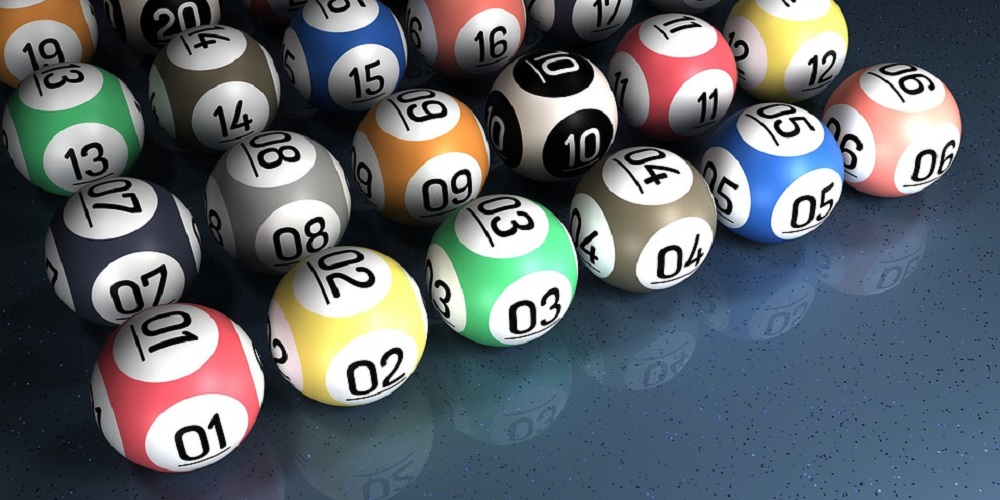 Best lotto games to play online
What lotto games can you play at online casinos? This is important to learn before wondering where to play the lottery online. Below are just some of the most popular online lotteries that can be found on various gambling platforms. Also, keep in mind that you can use the latest online casino game bonuses to play these lotteries online.
Powerball

EuroMillions

SuperEnalotto

Mega Millions

Euro Jackpot

Totoloto

Lotto 49

Oz Lotto

MillionDAY

Daily Draws

Weekly Draws

Instant Lotto Games
Where to play the lottery online in 2022?
In 2022, most online gambling sites are offering lottery tickets to their customers. There are two types of sites you can play lotto games: online casinos and online lottery sites.
Online lottery or lotto sites are platforms where you can play lottery games for real money. They are used specifically for playing lotto-related games of all types. Usually, such sites offer plenty of lotto games, starting with international Powerball and ending with local Romanian or Italian lotteries. Examples of such sites include theLotter, Jackpot.com, EuroLotto, WinTrillions, and LottoKings.
Also, lotto draws can be found at some online casinos. Unlike lotto sites, casinos aren't focused specifically on lotteries. Therefore, the variety of gaming options can be less impressive for experienced players. Casino sites like 1xBet Casino, Bet365 Casino, GGBet, Jackpot City, and 22Bet offer lotto games for their players.