Online poker tourneys are becoming more and more popular these days. If you are looking for poker tournament winning strategies, here you can find some useful tips and tricks for beginner players.
A poker tournament is an excellent opportunity for players to face new challenges and win extra money. It is a competition where poker players compete against each other by playing their favorite game. Typically, poker tournaments involve dozens or even hundreds of players with the person who wins every poker chip in the end as the winner. This person receives the main prize pool. Other players can also be given prizes based on the place they held in the tournament.
Tournaments in poker are hosted at online and live casinos as well as in land-based gambling venues or hotels. Read how poker tournaments work if you have never participated in any of them. Also, you will need to learn about poker tournament winning strategies to perform successfully.
What are the best poker tournament winning strategies?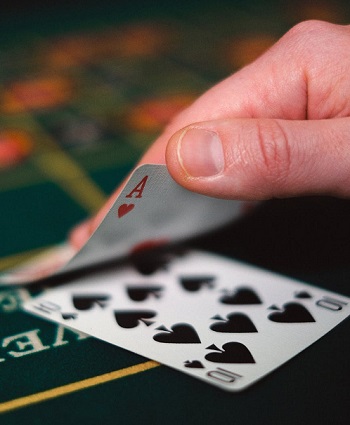 To start winning in poker tournaments, we recommend starting with some useful tips and tricks for beginners. Poker pros have their own secret tactics on how to win in a tournament. However, some strategies can help players of all levels to improve their odds and skills in online poker tournaments.
Tip 1. Learn how good your position is. It is extremely important to evaluate your hand and how high are its chances to beat other hands. Sometimes, it is better to fold from the beginning to avoid bigger losses in the future.
Tip 2. Keep in mind that the blinds are pretty small during the first stages. If you have a good hand, you can take a risk but if not, it is better to keep calm. In general, don't get overexcited from the beginning as it is important to stay cool-headed during the whole tournament.
Tip 3. In the middle of a tournament is a so-called danger zone. In the case there are less than twenty big blinds during the danger zone, players can modify their strategies or change their decisions if they can't play speculative hands anymore. 
Tip 4. If players have quite good hands, they will raise the pre-flop a lot. This is the rightest way to expose yourself. To mix things up, they can try raising on some weaker combinations too. Such a move will definitely confuse other players. 
Tip 5. Follow the best online poker promotions on a permanent basis. To find the latest ongoing poker tournaments, check your poker site on a permanent basis or look for the latest offer at gambling-related sites.