When it comes to online casinos, one of the most exciting aspects is the opportunity to play slot machines. With their visuals and potential for big wins, slots have become a favorite among gamblers. But with so many options available, how do you find the highest paying slots? What sites have the widest collection of slots with high RTP? In this article, we'll explore some of the best online casinos with the highest paying slots.
What makes a slot profitable?
Before finding online casinos with the highest paying slots, let's see what makes some games more profitable than others. Firstly, its RTP (Return to Player) rate. This feature tells players the average return that they will receive over time. For example, if the RTP is 90%, the average player will receive $90 back for every $100 they have bet. The higher RTP, the more money players can have after playing the slot for a long time.
Another factor to consider is the volatility. Slot volatility refers to the risk involved in playing a particular machine. High volatility slots tend to have larger payouts but occur less frequently, while low volatility games offer smaller payouts but have a higher frequency of wins. 
Bonuses and promotions are important when it comes to slots. It is essential to look for online casinos that offer the best variety of bonuses for slot machines, spins, etc. They help to play slots for free or for bonus cash, prolonging your stay and boosting your winning odds. Here you can find the best online casino bonuses in 2023. Also, some games can have built-in bonus rounds to give players another chance to make the lucky combination.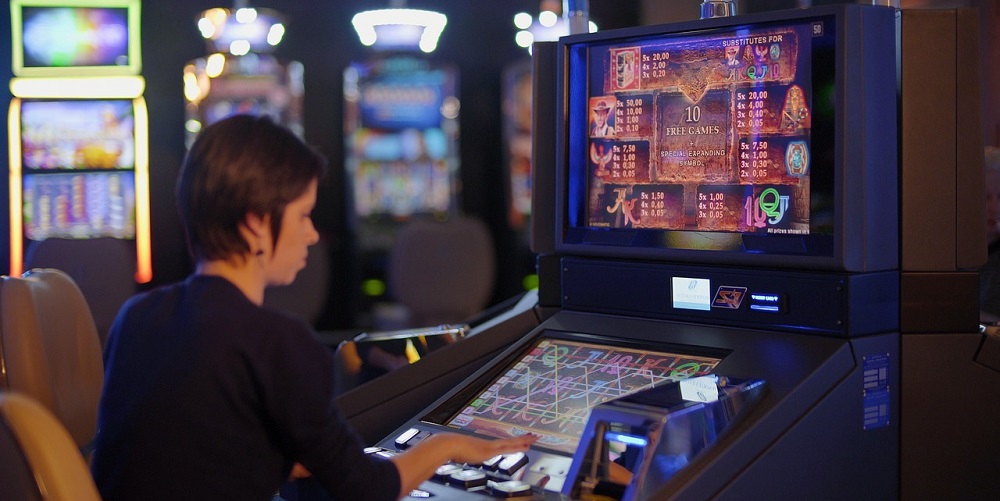 3 online casinos with the highest paying slots
So, how do players find online casinos with the highest paying slots? Commonly, slots with an RTP rate exceeding 96% are considered profitable, but do all gaming sites offer them? We've made a list of top 3 casinos that have the widest collection of online slots with great odds of winning and generous prize pools.
22Bet Casino
Known for its extensive collection of games, 22Bet is a popular choice among online gamblers, especially slot fans. Its collection of virtual slots boasts an impressive average RTP rate of 96.33%, ensuring that players have a great chance of winning. Additionally, 22Bet partners with top software providers, offering a wide variety of high-quality slot games with captivating themes, visual effects, and multipliers. The casino also offers generous bonuses and promotions, enhancing the overall gambling experience for newcomers and experienced players.
Omni Slots
Omni Slots owns a great lobby of slots with the highest RTP. With its sleek and user-friendly interface, it provides a seamless gaming experience for slot players, as well as fans of other games. The casino is renowned for its high payout percentages, with an average RTP rate of 96.45%. This means that players have an excellent chance of hitting those big jackpots. Omni Slots also offers a wide range of progressive slots, where the jackpot increases with each bet placed; games with fixed prizes, themes machines, slots with unique layouts, etc. With such a variety of slots, all players have the opportunity to win life-changing sums and find favorite games.
888casino
If you're looking for one of the best online casinos with the highest paying slots, 888casino is a top choice. It is a casino that prioritizes player satisfaction and provides players with endless opportunities to win. 888casino features a vast selection of slots with high RTP rates, averaging at 96.51%. There are games with many themes, bonuses, effects, so everyone can find a game fitting their needs. The casino also provides a good mobile gaming experience, allowing players to enjoy their favorite slots on the go.