Not all online live casino games are equally profitable for players. If you are looking for live casino games with low house edge, choose one from the list of games with the best odds in 2022. 
Live casino games have been around for a while and we can see the reason why. Gamblers truly enjoy an opportunity to have a real casino experience without leaving the comfort of their homes. They can play all classic games in a live mode: roulette, blackjack, baccarat, poker, as well as various TV games. However, not all these games can bring a nice profit.
How do you choose a game to win? Firstly and mainly, look at the house edge and RTP rate of the game you'd like to play. The lower the house edge, the better. Below, you can find a list of some top-rated live casino games that are theoretically profitable.
In addition, you can follow the best online live casino promotions to get welcome and loyalty bonuses and play live games for free. 
Best live casino games with low house edge
In 2022, there is a wide variety of online live casinos and real dealer games they offer. We have chosen the top-5 best live games with a low house edge, hence good chances of winning. Here they are:
Blackjack

Roulette

Poker

Sic Bo

Baccarat
Live Blackjack
Blackjack is one of the easiest games to play and win at. Its live version can also boast of the best odds for players and the lowest house edge. In a single deck blackjack, the house edge starts from just 0.17% depending on a casino. In multi-deck versions, however, it can be higher, so pay attention to the game you want to join at a live casino.
Live Roulette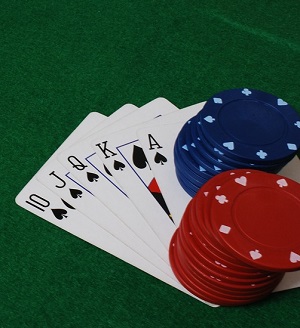 Roulette is one of the best live casino games with low house edge. This simple and fast-paced game is not only easy to play but also highly likely to win. Live roulette odds for players are higher than most table games, while the house edge in the European version is 2.7%. American roulette is a bit tougher to win at with its 5.26%. However, the most player-friendly live roulette game is French with its house edge starting from 1.35%.
Live Poker
There are many variations of poker you can play online against a real dealer. Predictably, Live Hold'Em is the most popular one due to its relatively low house edge of 2.16%. Next comes Caribbean Stud with 5.22%. However, don't forget that some types of bets in Live Three Card and Ultimate Texas Hold'em can result in some profit with minimal risk. 
Live Sic Bo
Sic Bo might be a tricky game but its odds in the live version definitely are in players' favor. You can find live Sic Bo games that start from the house edge of 2.78%. Take into account that playing Sic Bo with a human dealer is more difficult than competing against the computer. So, if you hesitate, read about the pros and cons of live games to decide which style fits you best.
Live Baccarat
Live Baccarat is the last game on our list because it can have both the lowest and the highest house edge. The easiest version of this classic casino table game can reach the house edge of just 1% but only a few casinos offer it. Tip: you can find live casino games with a low house edge (including baccarat) at 1xBet. Unfortunately, the majority of other popular live baccarat rooms have a house edge that varies between 3-14%.