Playing poker in a land-based casino can be an exciting and rewarding experience. To have the time of your life, it's important to learn the rules of the game and know where to play it. By following the tips about land-based casinos with best poker games, you will enjoy it to the fullest. So, take a look at the best gambling venues with professional dealers and a variety of poker tables in the world.
Rules of Poker for Beginners
Before we dive into the land-based casinos with best poker games, let's start with the basics of the game. Poker is a card game that can be played with two or more players. The goal in most popular poker variations is to have the best hand at the end of a betting round, or to convince other players to fold their hands. To do so, each player is dealt a hand of cards, which they can use to make their best possible combination of five cards.
In a game of poker, players take turns placing bets or checking (not betting), raising (increasing the bet), or folding (giving up their hand). The aim is to have the highest hand, as we hav already mentioned. The game continues until one player wins all the chips or until a predetermined time limit is reached.
Poker hands are ranked based on their strength, with the highest-ranking hand being a royal flush (A, K, Q, J, 10 of the same suit) and the lowest hand being a high card (no matching cards). In between, there are hands such as a straight flush, four of a kind, full house, flush, straight, three of a kind, two pairs, and a pair. Here, you can read more about poker hands in different games.
Variations of Poker Played in Land-Based Casinos
Texas Hold'em is the easiest and most popular poker variation. All land-based casinos with best poker games will definitely have a table with Hold'Em for you, while all poker guides will explain the basics of poker using this variant as an example. 
In addition to Hold'em there are several other variations of the game. These include Omaha, Seven Card Stud, Five Card Draw, and Razz. Each of these games has its own rules and strategies, so it's essential to understand the basics of each game before playing. Some games, such as Omaha and Seven Card Stud, use a different number of cards and have different betting structures than Hold'em.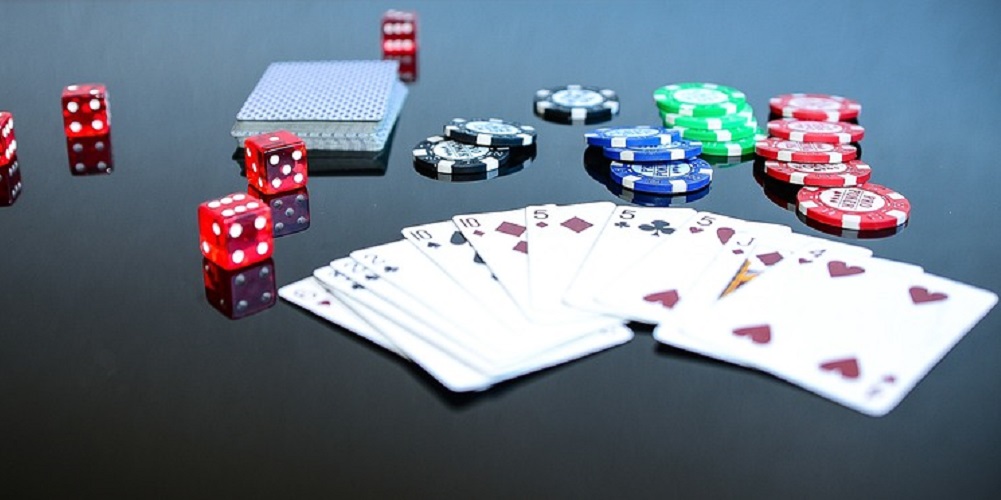 Land-Based Casinos With Best Poker Games
All land-based casinos will have poker tables with different variations of poker in 2023. In this guide, we will list some of the world's best casinos offering poker activities. Follow our latest online poker updates to learn more about other gambling games and venues. Meanwhile, here are the ten casinos with exceptional offers for poker players in Europe, Asia, North America, etc.
Wynn Las Vegas, Las Vegas, US

Ellis Island Casino, Las Vegas, US

Crown Melbourne, Melbourne, Australia

Grand Lisboa, Sé, Macau

Deltin Royale, Panaji, India

The Empire Casino, London, UK

 Casinò di Venezia, Venice, Italy

Casino Buenos Aires, Buenos Aires, Argentina

Holland Casino, Valkenburg, Netherlands

Casino Life, Mexico City, Mexico
Common Mistakes to Avoid While Playing Poker 
When playing in land-based casinos with best poker games, it's important to avoid mistakes that can cost you money or damage your reputation. One of the most common mistakes is using too many hands, especially when you are an inexperienced players.
Another mistake to avoid is failing to manage your bankroll properly. It's essential to set a budget for your poker game and to stick to it. This means avoiding the temptation to chase losses by playing more aggressively or betting more money than you can afford.
It's important to control your emotions and not shout at other players or the dealer if you are losing. It can be frustrating, but it's essential to remain calm and professional at all times. This means refraining from blaming other players or the dealer for your losses and avoiding aggressive behavior.