When you are talking about Russian games, Russian roulette is one of the first things coming to mind. It's an infamous game of chance where the stakes are as high as life and death. How did such a game emerge? Are there safe counterparts? Let's look at the history of Russian roulette, its portrayal in popular culture, and harmless yet exciting implications of this bone-chilling game.
History of Russian roulette: the roots
Russian roulette was created around 1870 and kicked off as a lethal game right from the start. What are the rules you can ask? In this deadly game of chance, a single cartridge is placed in a revolver, the chamber is spun, and participants take turns pointing the gun at their own heads and pulling the trigger. The game continues until the chamber with the round is fired, and the unlucky participant loses his life-size stake.  
The game's allure lies in its danger, and the adrenaline rush has disturbed people's minds for ages. Gamblers, psychologists, and adrenaline seekers, all are interested in the reasons why Russian roulette was so popular. Also, its portrayal in films, songs, and literature have cemented its status as a fascinating phenomenon.
Proceed with our online casino game guides for beginners to learn more about the history of gambling games.
Can you play Russian roulette without a risk?
In the digital era, the logical question about the modern history of Russian roulette arises – can it be played without risks? The internet has made it possible for various forms of entertainment, from slots to board games, so there must be a way to enjoy a once lethal game in a safe and sound environment.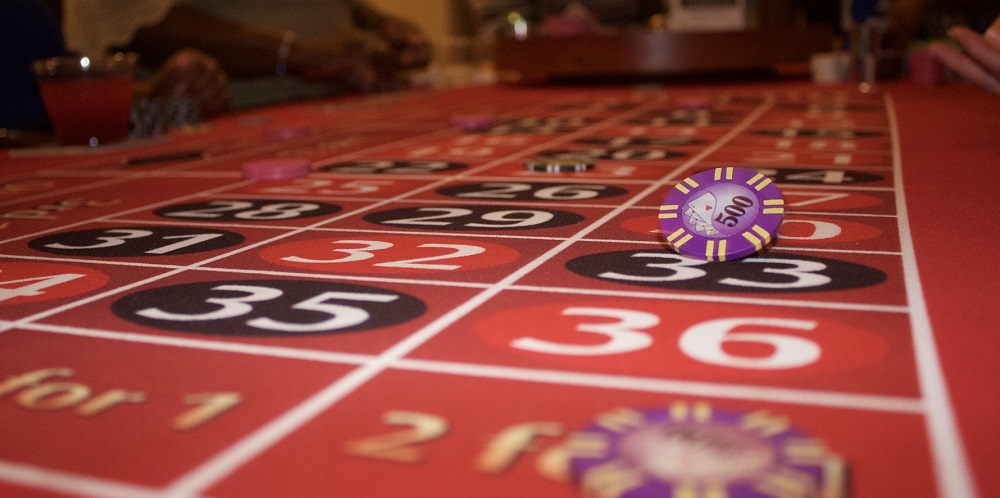 The nature of Russian roulette as a life-threatening activity raises ethical and legal concerns regarding its online adaptation, so you can hardly find a "safe" version of it. The potential for harm and the glorification of life-threatening activities make the online portrayal of the history of Russian roulette a contentious issue. 
Also, the romanticized image of Russian roulette in the media has sparked discussions about the responsibility of content creators and the impact of virtual representations of violence. As technology continues to advance, the need for ethical considerations and regulations regarding potentially harmful content becomes increasingly crucial, especially when it involves activities as cruel as Russian roulette. It's always better to stick to other types of roulette to play online that are totally safe and entertaining for their players.
All the ways to play Russian roulette online 
Despite all the abovementioned, there are some Russian roulette-inspired games you can enjoy for fun. They are available both online and offline, so let's take a look at them.
Orange Roulette is the funniest online interpretation of the deadly game. This is an old-school action game where an imprisoned orange must participate in Russian roulette to win his freedom. Despite its outdated visuals, the storytelling and concept of the game are hilarious and give those 2000s vibes to its players. Together with Ruleta Rusa and Mr. Roulette, the two games with a more classic approach to Russian roulette, creates the safest gaming environment for virtual adrenaline fans.
What if you still want to add some thrilling element to Russian roulette? Choose the same-name game at online casinos. A video game named Russian roulette is your win-win option to combine risks and entertainment, as you'll be playing for real money. Place a stake and pull the trigger: if you don't "die", choose the patron for your opponent and multiply your stake. If the first bullet has "killed" you, try your luck again in this simple yet chilling game of luck.