Let's recall some classic bingo movie scenes from the old and modern era in cinematography to choose the next film to watch! As a popular pastime in the United Kingdom, the United States, and Canada, bingo is frequently used in the global movie industry. Most motion pictures show people playing bingo with friends or family, emphasizing its importance as a social game, but some films offer a unique perspective of bingo or just refer to it.
Top 5 classic bingo movie scenes
Bingo may be not one of the most popular casino games in movies, but some scenes featuring it have entered history. Both Hollywood and European movie makers often added bingo nights and draws to their movies to show its fun and social element, popular pastime, and excitement of the process. We have selected the five films from the 20th and 21st centuries that include the most memorable bingo episodes, so here they are!
The Simpsons
One of the most popular American sitcoms, The Simpsons, has provided the audience with many iconic episodes. Bingo became an important part of episode 20 in season 10, where Lisa meets Jasper and decides to play bingo with him and other seniors at the Springfield Retirement Castle. She is about to succeed when she covers four out of five numbers and needs one more ball to win… Interestingly, most editions include this episode of The Simpsons on the lists of the best movies about gambling, despite featuring a child playing bingo.
Bad Grandpa
Bad Grandpa is another popular film with classic bingo movie scenes. This 2013 comedy tells a story of an 86-year-old man named Irving, who must look after his daughter, a former drug addict on parole. In one of the best movie moments, grandpa plays bingo and loses his temper, talking to everyone around him and literally testing other players' patience. We can agree that chatting during the draw can be annoying, but watching it happen on the screen is fun.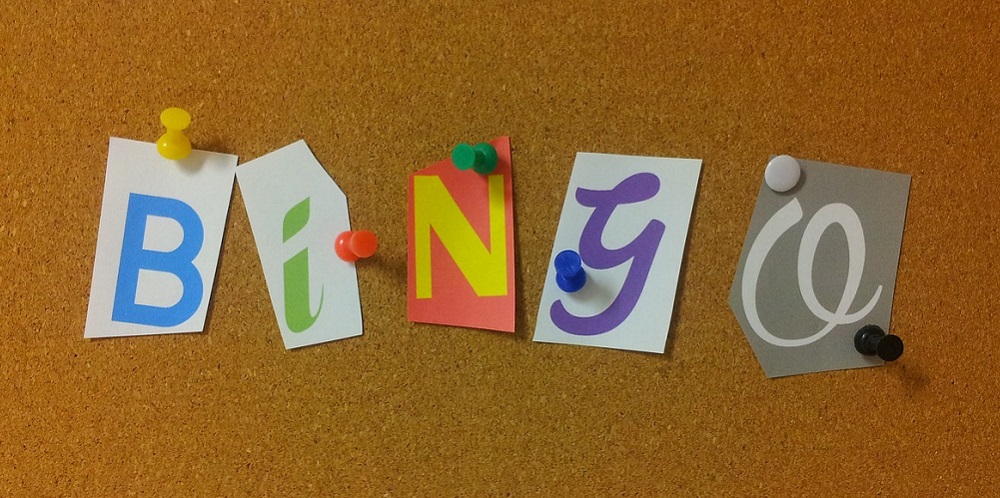 Big Momma's House 2
A 2006 sequel to Big Momma's House, Big Momma's House 2 shows FBI Agent Malcolm taking another task. He goes to a retirement home to investigate what has happened to one of the locals. To hide his true identity, he dresses like an old woman and does the same everyday routine as other pensioners, including bingo. What's funny, he wins every draw, driving the others crazy. Follow the latest online bingo updates to learn how to win every bingo game in real life.
Inglourious Basterds
One can be surprised by seeing Inglourious Basterds related to bingo and wonder whether he or she missed the part when characters participated in a draw. Although the film doesn't show the game itself, Tarantino refers to it in one of the classic bingo movie scenes ever. When Hans Landa, played by Christoph Waltz, captures Brad Pitt's Aldo Raine, he giggles and says: "That's a Bingo!" It is a direct reference to the phrase that pauses the real game when someone wins the main prize. Just like Landa thought that he captured the main hero and hit the jackpot…
The Full Monty
This 1997 hit The Full Monty produces classic bingo movie scenes with an indirect reference, just like Inglourious Basterds. The comedy shows a group of unemployed steelworkers from the UK perform a male striptease act to earn easy money. During one episode, guys are undressing themselves in front of women cheering them to go "full monty" and screaming "Bingo!". Like Tarantino, The Full Monty director Peter Cattaneo refers to the classic game of chance and the moment of happiness that can be compared to winning money.