When was the first slot machine developed? How did it change from a large primitive mechanism to its modern version and online video slots? Read a brief history of slots to learn more about this classic gambling game.
In the 21st century, slots are considered one of the most notable parts of land-based and online casinos. Players can find thousands of games with different themes, spectacular visuals, sound, animation, and attractive money prizes. However, it wasn't always like this. Learn some interesting facts about slots and read about the history of slots and their improvement over the years.
When was the first slot machine invented?
The first slot machine was invented in 1891 by the American company Pittman and Sitt. Surely, the machine didn't fully resemble the ones we play these days. The slot machine was based primarily on poker and had five drums, each with ten cards. To play such a machine, the player needed to insert a coin and pull a heavy lever to spin the drums manually. Like in poker, the player needed a good hand to come out, so he could get any prize. As the first slot machine failed to offer direct payouts in cash, the player claimed his winnings at the bar and was given free beer, meals, or cigarettes. 
Evolution of slot machines
Around 1895, Charles Fey came up with a better version of a slot machine. He invented the machine that had five reels and introduced recognizable symbols such as horseshoes, spades, diamonds, hearts, and a Liberty Bell. Thanks to the last symbol, the machine got its name. To win at Liberty Bell, the player needed to collect three identical symbols on the screen. Another thing that made the machine so special was the instant payout to lucky players.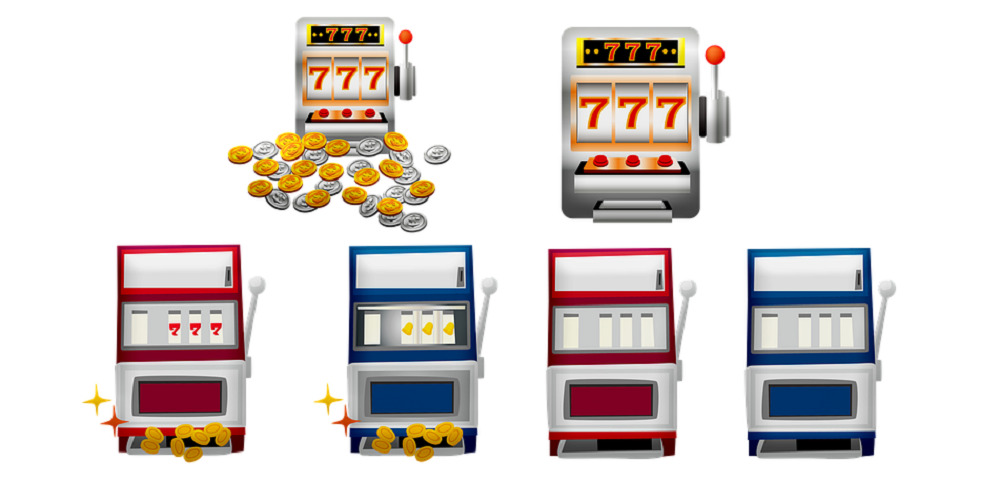 With a flow of time, new symbols were added to slot machines. They included flags, treasures, wreaths, and various fruits. The latter resulted in slot machines getting their second name – fruit machines. Also, the screen was made bigger that it was. These chances happened mostly when Fey's slot machine was under the wing of Mills Novelty – the American company that invested in Liberty Bell.
The history of slots seriously progressed with the development of the first video slot machine. It was invented by the company Fortune Coin in 1976: they used a Sony TV screen and software to make the machine work automatically. Since then, the popularity of slot machines went up. 
The modern history of slots
Nowadays, slot machines are fully automatic. However, their popularity at land-based casinos decreased when online slots invaded the Internet. Microgaming presented the first-ever video slot game in 1994 and set a new trend. Since then, every gaming company has been trying to provide online casinos with slots of various types and topics. 
Online slots are very popular in the 2020s. They are much easier and faster to play, to say nothing about the level of entertainment. The latest online casino game bonuses that are given to new casino players and the most loyal users only make online slots more profitable in the eyes of players. Bonuses like free spins or free cash give an opportunity to play video slots without paying for some time and still have a chance to win money.
Finally, the variety of slot themes had a huge impact on the popularity of video slots. Players can find dozens of different themes and designs of online slots. The most popular slot themes are myths, history, movies, adventures, dragons, treasures, and fantasy creatures. You can find slots with three, five, or even seven reels and play them 24/7 at online casinos.