What do you know about the history of slot machines? This popular gambling game has quite a long and rich history to share. We have collected the five most interesting facts that may surprise you if you are a slots fan.
Slots are one of the most popular casino games in the world. The variety of slot games at online gambling sites is impressive, but they are frequently played in land-based casinos as well. Thanks to their loyal players, slots are always in the top-5 of the most played gambling games.
What makes slots popular is their simplicity, fast gaming process, and high chance to win. In addition, there are many themes players can choose from, starting with ancient-themed slots and ending with cyberpunk, fantasy worlds, or movies. Slots also attract players thanks to the latest online casino bonuses. You can play them in demo versions and for free if you get free spins. You can also multiply your winnings or start the game with a minimum deposit. 
Playing slots is so easy nowadays, but has it always been like that? Let's dig deeper into the history of slot machines to see how people played them years ago. Here are some interesting facts about slots you have probably never read before.
The history of slot machines starts in the 1800s
The first-ever slot machine was developed in 1891. Although it looked nothing like the automata we know today, it is considered a precursor to the modern slot machines. The machine was initially inspired by poker and had 5 drums that held 50 cards. The player had to insert money, spin the drums, and hope for a good poker hand to come out.
Slot machines similar to the modern ones emerged in 1895. Charles Fey developed a machine with three reels instead of five drums containing 5 symbols. They included horseshoes, hearts, spades, diamonds, and a Liberty Bell. The latter served as the machine's name for a long time. 
Slot machines have various names across the world
Throughout their history and geographical location, slot machines have changed their name multiple times. In some countries, they are still known under various nicknames. As of now, the most popular names for slot machines are:
The slots

Poker machine/pokies 

Fruit machines/fruities 

Puggy

One-armed bandits

Liberty Bell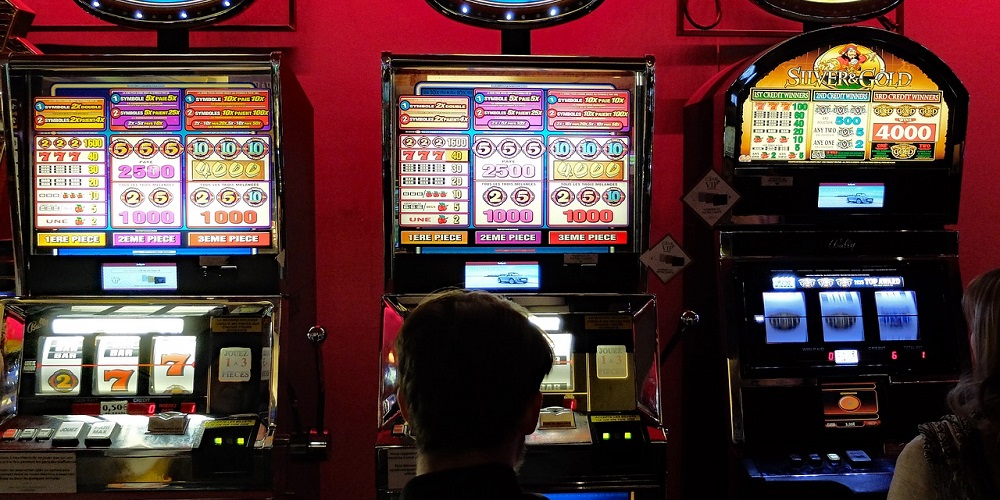 The largest slot machine entered the Guinness Book
Like any other gambling game, slot machines have their own records and achievements. One of them touches upon the biggest slot machine ever made. This title belongs to the Super Big Bertha – a giant gamer automat that is 2 m wide and 2.5 m high. According to the latest online gambling news, the Super Big Bertha was created in the 1950s and entered Guinness World Records as the biggest slot machine ever.
There is no difference between playing slots online and offline
With a flow of time, slot machines started to disappear from malls, undergrounds, and airports. As of now, they can be played mostly at land-based casinos. Online video slots replaced machines in the early 2000s and are still gaining popularity day by day.
Despite the popular myth, there is no difference between online slots and machines when it comes to winning chances. Slots are completely random and you rely on nothing but luck. Therefore, there is no strategy or list of tips on how to win at slots. 
Bonus: the biggest win at slots ever
Speaking about the history of slot machines it is impossible not to mention the biggest jackpot ever won. In 2003, an anonymous LA resident hit $39.7 million in the Megabucks machine at the Excalibur. The winner bet only $100 and ended up hitting the biggest slot jackpot of all time. What a lucky man!