What are unspoken casino rules and tips? Why is it important to keep them in mind? These rules are trying to warn gamblers about the consequences of compulsive gambling and red flags in casinos with a questionable reputation. Find more useful information about land-based gambling in our article. 
Probably, we all have an idea of how to behave in casinos. Every gambler knows that he/she should be polite towards the dealer and other visitors. That it is a sign of good behavior to leave tips and know the rules of games one wants to play. However, there are some unspoken casino rules every gambler should keep in mind if he/she wants to avoid any kind of problems. 
5 unspoken casino rules to remember 
So, what are unspoken casino rules to remember? In this article, we have collected five useful tips on how to avoid compulsive gambling symptoms, choose reputable casinos, and enjoy playing casino games in general. 
Avoid borrowing money and chips 
This is a number-one rule for every gambler to follow, though it is not written in any official casino guide. If you don't have enough money to play games, you should simply stop doing it for a number of reasons. 
Firstly, it will help to avoid gambling addiction and the problems that come along. If you can handle wins and losses, the problem of getting addicted to games wouldn't arise. Also, it will prevent you from borrowing money and chips from other players and upcoming debts as well. It is always a good idea to set the budget you can spend in casinos and never exceed it.
Don't gamble to win money
This tip might seem weird because most gamblers play games in order to win cash. Yes, winning money is great, but it shouldn't be your number one priority when it comes to gambling. Following all online casino guides for beginners, responsible gambling is based on the joy you get in the process of gambling, not the result. If your aim is to earn from casinos to change your life, this is a bad idea right from the start. As a result, you might end up losing all the money instead of winning millions.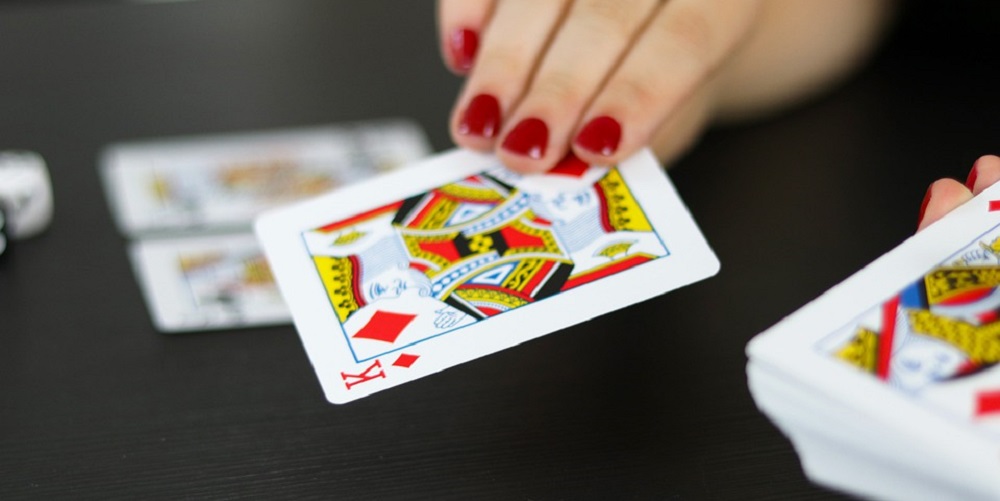 Don't think you will always win
One of the most important unspoken casino rules is related to the previous one. In this case, you are recommended to look at gambling games from an unbiased perspective. The truth is that you will not always be the winner, it is impossible. In addition, the longer you play, the higher your win/loss ratio becomes. If you keep this tip in mind, you will not get into any kind of problems with compulsive gambling.
Start your gambling journey with games of chance
If you are a new player, you are recommended to start your gambling journey with games of chance. Games of chance are gambling games where players rely on luck rather than skills or knowledge. Slots, roulette, bingo, and video poker are the most popular examples of such games.
Why should you start with games of chance? Well, your first visit to a casino should be full of joy, not regrets. If you find yourself at a poker table playing against professionals, you are highly likely to lose and blame yourself for it. On the contrary, winning at games of chance is pure luck, so there's no one to blame in the case of failure.
Avoid casinos without complimentary drinks
Unspoken casino rules say that players should avoid casinos that don't offer complimentary drinks. Surely, we are talking about more or less big and prestigious land-based casinos rather than small venues with 5 slot machines or something. If such casinos don't offer welcome drinks to their visitors or charge them for drinks instead of letting them spend this money on gambling games, it is a red flag.