During a strange trial, the supreme court of Illinois state was ruling that daily fantasy sports are based on skills, thus they are not a game of chance. So all the story starts in 2016. Two players Plaintiff Colin and Andrew Wu were wagering against each other.
They were both wagering at $109. Andrew doubled Colin's scoring in the match. Colin was trying to sue back his money based on the Loss Recovery Act from 1819. This act says that anybody who is losing money on illegal gambling has the right to legally claim back what they lost.
Daily Fantasy Sports are based on skills
In 2015, at the time of the contest, there were no regulations in Illinois on DFS games. Since there was no specific legislation for DFS, the court has to use a recognized test to tell if the game is based on luck or on skill. If you are looking forward to trying out skill games I suggest you visit one of the greatest operators in this genre, 1xBet Sportsbook.
Predominant factor is a test that is used all around the US to determine whether something is a game of chance or it is based on skills. The test has 2 possible outcomes. The game can be based on skill or chance. However, the test cannot tell if the outcome is based on the combination of these factors or none of them. Based on this test the court was saying that Daily Fantasy Sports are based on skills, thus it is not illegal gambling.
The legal question
The funny thing about this decision is that the operators were running these DFS games even before the decision. However, when they tried to ask them what their opinion on the result they said that they are happy about it, but willing to add no further comment. This way, with a $109 bet Plaintiff Collin achieved to move DFS from the grey zone to be totally legal.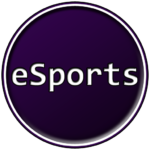 The future of DFS and games played in similar environments
As DFS is growing more and more popular all over the US, state-level decisions will be meaningless after central regulations are made. However, this decision can play a huge part to help other skill games stay on legal ground. With the growth of the e-sports industry and the lack of legal attention to them, this story is going to give a good basis for e-sports legislation too. Today e-sports betting is marching under the flag of sportsbooks. If you want to find some nice bonuses for e-sports check out the best online sport betting deals on our page.
Europe could be the precedent – Daily Fantasy Sports are based on skills
Gaming lawyer Jeff Ifrah was saying that Europe has a more established sports betting structure, that can give the basics for further legislation in the US. "If you look over there, what you see is litigation around advertising, consumer protection, and litigation around fraud and collusion, those are all things that could come to the U.S., but operators are working hard to be responsible and not cross the line when it comes to advertising and promotions. But those are three potential areas operators are concerned about."
Well, what can we do rather than sit tight and wait for further developments in the industry? If you are into online e-sports gambling in the US, always check that the operator you are choosing is legit.