Poker is a popular game played mostly for real money. The highest stakes in poker games can reach thousands of dollars. However, are there ways to test your poker face before playing against experienced opponents? Learn where and how to play poker for free!
Poker is one of the best gambling games for winning money. Everyone can play poker at online casinos and earn some cash, even if one has no experience. There are games of different types, with different payouts, stakes, and levels of difficulty. Every new and experienced player can find games fitting his skills and taste.
However, if you are not ready to play poker for money yet, you need to go for free poker games. They will help you to learn the game from inside and spend zero cash. Learn how to play poker for free and where to look for available options. 
How to play poker for free: top-3 ways
There are several ways to play poker for free. Two of them won't bring you any profit, but the third one can result in a solid profit. Scroll down to learn how to play poker for free in three possible ways.
Install poker apps
Poker apps are the simplest way to play poker and spend zero money. There is a wide variety of poker apps available for iPhone and Android. Most of them are completely free with in-app purchases you can easily skip.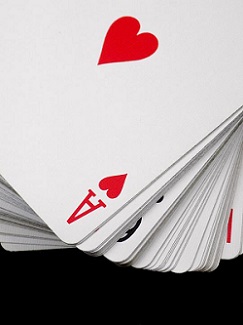 Playing poker via poker apps is entertaining and useful for beginner players. You can learn how to play various types of poker for free or sharpen your skills if you have already played this card game. In addition, poker apps offer a wide variety of virtual prizes and side games to make your experience even better. Finally, poker apps allow you to play poker any time of the day directly on your smartphone.
Play in demo mode
Some casino sites have a special feature that allows players to try new games for free. This feature is called demo mode. You don't need to sign up to be able to try it. Just go to the casino site, choose a game, and press "Play in demo mode" or "Play for free".
This way of playing poker for free is a great opportunity for players to learn the rules and peculiarities of a particular poker game. You will see how it works and what you should do to play it right. You will also decide how you like the gameplay and visual effects before paying money for your chips, so you can avoid games that are poorly made. Unfortunately, you can't play live poker games in demo mode.
Use poker bonuses
The last and the best way to play poker for free is to use the latest online poker bonuses. Bonuses at poker sites are available for both new and loyal players. They are given in various forms including free cash and free chips. You can use both to play your favorite poker games at online casinos and still win money!
To receive welcome bonuses, you need to be a new player without an account at the casino site. Sign up to create an account and fulfill all requirements regarding its activation. Some casinos will ask you to make a deposit but some won't. In both cases, you can claim the bonus that will be given to you either for creating an account or making the first deposit. You can spend your bonus to play all or selected poker games for free.