How much do bingo tickets cost at bingo sites? Is it more profitable to play bingo online or in land-based halls? If you are a new player, you can learn answers to these questions at BonusPirates.
Bingo is a popular game of chance that is very easy to play. If you have never played bingo before, here is a brief introduction. Regardless of the way you play bingo – online or offline – the rules are pretty much the same.
Before playing bingo, you have to get yourself a bingo card. These are special bingo tickets with numbers arranged on them in a random way. Players have to match these numbers with the numbers being drawn. Once a pattern on a player's card is fully covered, he stops the game (or it is automatically over) for verification of the win.
Players can purchase as many bingo cards as they want. The more cards you play with, the higher your winning chances are. However, there is a common question arising among new players – how much do bingo tickets cost? Let's figure it out.
How much do bingo tickets cost online and offline?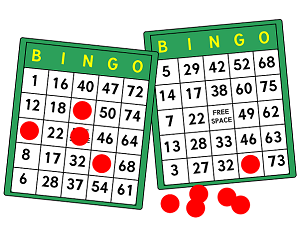 Bingo is played all around the world, so there is no common price policy. All land-based halls and online platforms set their own rules regarding pricing. However, it is still possible to figure out the average price of bingo tickets.
On average, playing online bingo will cost you from $1 to $10 per ticket. Besides it, there are special packs of tickets given for a discounted price. For example, if you buy ten one-dollar tickets in a pack, the price would be around $7-8 instead of $10. There are also special packs/sessions that can often range from $20 to $50. Also, bingo tickets can be received for bonus cash if you use the latest online bingo bonuses.
How much do bingo tickets cost in bingo halls? Again, it depends on the location, country, type of bingo, and many other factors. According to local advisors in the US, for example, players can expect to spend around $20-30 in an average bingo session. In addition, extra bonus cards and special tickets can be purchased.
Is online bingo more profitable than traditional bingo?
Based on the average cost of bingo tickets at online casinos and in land-based halls, it would be right to assume that playing online bingo is better. Theoretically, it brings the same profit but at a lower ticket price. Also, online players can play more bingo sessions during the same period of time and increase their chances of winning. On average, one bingo session in a hall lasts for 30 minutes, while online bingo results are updated every 3-5 minutes. 
On the other hand, playing offline bingo brings more emotions and experiences that are worth extra money. Don't forget that bingo halls are hosted in real venues and involve the presence of a human host. As a result, both rent and salary need to be paid but as a result, you can have the time of your life. Especially, if you win!