Do you like playing poker and blackjack? If the answer is yes, check some exotic card games to play online and try your luck at chosen gambling sites. Here are top-3 unusual picks you should try in 2021.
In 2021, online casinos are filled with various games helping you to win some cash. Apart from classic choices like poker, slots, or blackjack, players can try out some unusual gambling games. Today, we will tell you how to play three exotic card games you have probably never heard about. Also, use an online gambling bonus search engine to benefit from gambling games you play at 22Bet.
Killer Clubs is among the exotic card games to play online
If you are looking for fresh casino games, try Killer Clubs. This card game needs 52 cards to play along with four suites – diamonds, hearts, spades, clubs. 
To play the game online, place a bet ($0.25-$300) and start the round. Then, you will be drawn cards one at a time. If you receive a Club card, you lose your bet and the game. If you get any other suit, you will earn a profit according to the odds. What is good is that you can stop the game and take your winnings any time!
The odds for Killer Clubs are 1.3x. It means that your stake will be multiplied by x1.3 times each time you receive a card of diamonds, hearts, or spades. So, test your intuition in this easy game right away!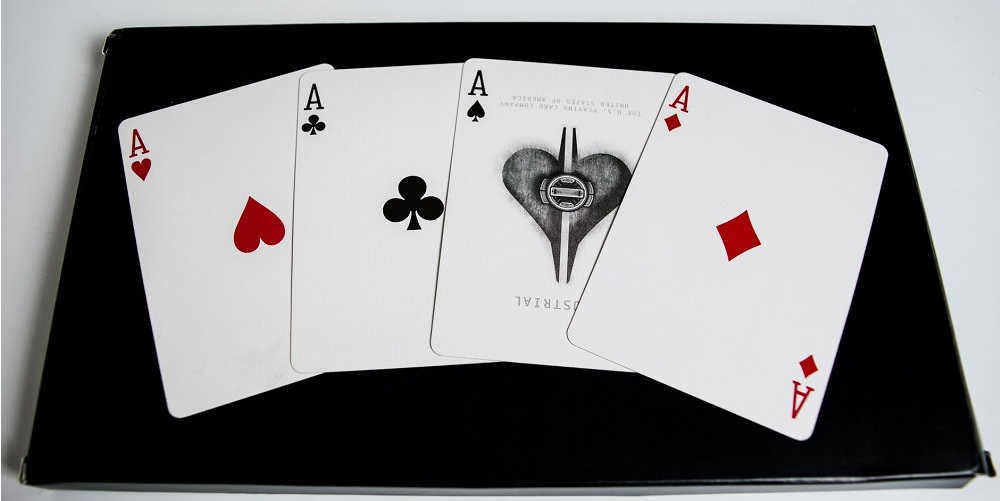 Lucky Card is an easy-to-play casino game
Lucky Card is an unusual but pretty simple card game you can play at 22Bet Casino. Following online casino industry news, it is also one of the newest games you can find at gambling sites in 2021.
Rules of the game are easy to memorize. Basically, all you have to do to play & win is to predict the color or suit of the next card. Firstly, you place a stake in a potential outcome (spades/diamonds/clubs/hearts or red/black). Then, a computer puts the next card in a deck face-up. If your assumption is correct, you win. You can claim your winnings and stop the game whenever you want.
Play Four Aces to win real money
Four Aces is one of the easiest exotic card games to play online. It is a card game played with just four cards (Aces). Cards are placed face down and your goal is to pick a card and name its suit. To do so, you have to follow these steps:
Find the game at 22Bet Casino and place a bet. You can bet any sum you want starting from $0.25;

Choose one suit of the card (spades, diamonds, clubs, or hearts) or a combination of two suits (e.g. diamonds/spades) on a panel;

Pick a card to play. Then, a computer will open it to you to see its real suit;

If your suit was correct, your bet will be multiplied by x3.94. If one suit from a combination hits the bull's eye, the winnings are paid out at odds of x1.97.