If you are looking for the poshest casinos to play games in, you might be interested in our list of the best casinos in Las Vegas. We have selected the five largest, most fascinating, and most popular locations in the capital of gambling. 
Top-5
best casinos in Las Vegas
Gambling in land-based casinos feels like nothing else, especially if you visit them for the first time. Luxurious interiors, large halls, hundreds of tables hosted by real professionals, an unforgettable moment of winning: all this is worth trying at least once in your life. To have a top-class experience, you can visit the capital of gambling – Las Vegas. To know where to go and stay, check out the list of some amazing casino hotels & resorts.
If you prefer online gambling, check out our best online casino promotions.
Bellagio Las Vegas
Haven't you heard about Bellagio? This luxury casino resort is famous even among non-gamblers. It was featured in movies like Ocean's Eleven, Lucky You, and Jason Bourne, as well as music videos and commercials. Its fountains are one of the most recognizable venues in the whole state of Nevada.
Besides fountains, spas, restaurants, and botanical gardens, Bellagio is popular thanks to its casino, of course. It collects all classic table games, slots, money wheels, and even unique video games. The best thing about Bellagio is that even non-experienced gamblers can try their luck and play on low stakes.
The Cosmopolitan Casino
One of the best casinos in Las Vegas is The Cosmopolitan. Although it is one of the newest gambling venues in Nevada, it is definitely worth visiting for a number of reasons. First of all, it's one of the most innovative and modern-looking casinos in the whole state. Nevada is full of iconic yet similar casinos and The Cosmo stands out from the rest. However, it also has its own chain of restaurants, nightclubs, pools, and other ways to entertain yourself between gambling sessions. The Cosmo casino offers both classic and innovative games including slot machines, poker tables, and roulette wheels. Anyone can find something fitting his taste.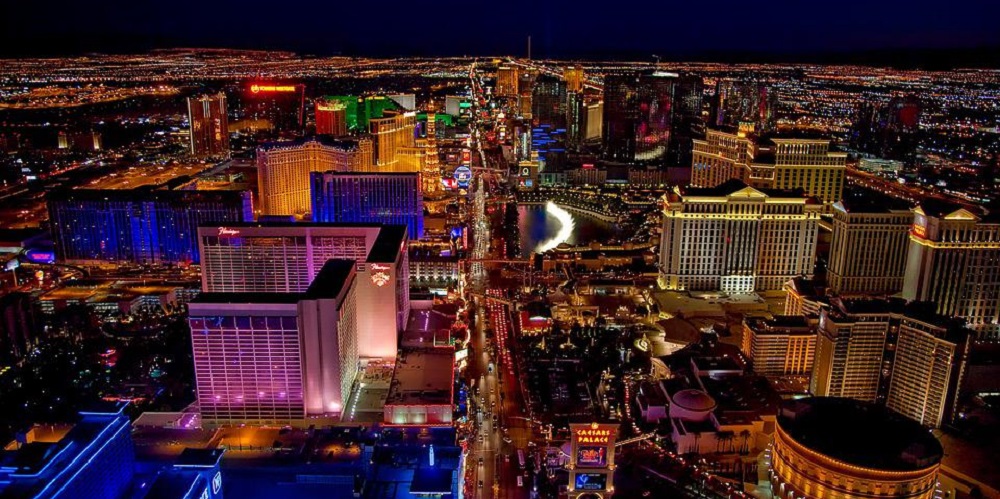 Caesars Palace Hotel & Casino
Caesars Palace can be often seen among the best casinos in the world. This is a luxurious building with almost 4,000 rooms, various restaurants, shopping malls, and even its own Colosseum. The latter serves as a performance venue for A-list music stars like Adele, Celine Dion, Elton John, Mariah Carey, and others. 
However, the main reason why people are coming to Caesars Palace is gambling. The casino offers hundreds of tables and slot machines for newcomers and high-stake players. Here you can play all kinds of games including poker, roulette, blackjack, and mini-games. Also, you can bet on sports. 
Wynn Las Vegas 
Wynn is one of the most iconic casinos in the US. Located on the Las Vegas Strip, this 188-m high hotel and casino complex is very popular among tourists. Besides hundreds of betting and gaming machines, the casino offers plenty of VIP rooms and exclusive games for guests. When you are tired of gambling, you can entertain yourself by visiting one of the Lake of Dreams shows, playing golf, partying, or doing shopping. Like most top-class casinos, Wynn has its own discount program for the most loyal customers.
The Venetian Resort
The Venetian Resort is one of the most iconic places in the whole of Nevada. This is a huge complex that includes the Palazzo and together with it is known as the second-largest hotel in the world. As you might have guessed, The Venetian is almost a duplicate of Venice in Italy, with its own canals, gondolas, galleries, and other attractions. 
Casino rooms in The Venetian are known for their wide variety of games fitting all tastes. However, this isn't it. Its halls also served as a filming location for many movies including Rat Race and Miss Congeniality 2.