Bingo is not only a fun and easy game to play. This is also a great source of profit, especially if lady luck is on your side. Examples of the biggest bingo winners serve as proof of this, so take a look at some of them!
As you know, bingo is one of the most popular and easiest games to play and win. Just in the UK, over 3 million people play bingo on a regular basis, to say nothing about Europe, Australia, India, and the US. Obviously, there are many lucky winners among these people but five of them truly stand out because they managed to hit the largest jackpots.
So, who are the luckiest bingo players in the world? Take a look at five inspiring examples of the biggest bingo winners of all time. These people managed to win lots fo money just playing bingo and change their life forever. If you want to be listed among them, follow the best online bingo promotions to look for new profitable bingo games and tournaments. 
5 biggest bingo winners ever: who are they?
For this list, we have collected the five stories of the luckiest bingo winners ever based on their total jackpots. Some of them hit the jackpot at online bingo sites, others did it in bingo halls and clubs. So, what are their names?
Anita Campbell
Anita Campbell opens the list of the biggest bingo winners of all time. However, she is not a typical bingo player who was lucky enough to hit the jackpot. This lucky woman from England was lucky enough to win two prizes in just two weeks. After opening her online bingo account, Campbell won a £597,000 jackpot and another £552,000 ten days later. As a result, her total prize was over £1 million and this allowed her to enter our top-5.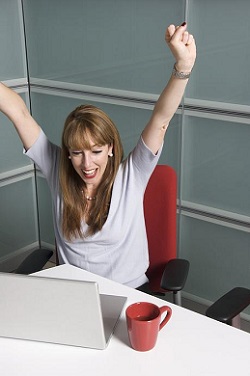 Christine Bradfield
Another famous bingo winner Christine Bradfield won her prize in a local bingo hall in Wales. In 2008, the woman became the first-ever Platinum Jackpot winner in the National Bingo Game. Bradfield's total prize was £1.1 million. She shared with her sister who supported her during the game. Interestingly, both spent just £16 on bingo tickets that day, so the profit they received was more than significant.
Soraya Lowell
2008 was a lucky year for female bingo players from the UK. Thus, Soraya Lowell from Scotland won a massive £1.2 million jackpot and became the third richest bingo winner of all time. Like Bradfield, Lowell participated in the National Bingo Game in one of the local bingo halls. Winning the money like this was a complete shock for the common mum from Lanarkshire.
Lisa Potter
A decade ago, Lisa Potter from the UK topped the list of the biggest bingo winners with her £1.3 million prize. Having registered at a bingo site in 2012, the woman hit the largest jackpot by that time. Although her record was beaten just months later, we are pretty sure that Potter and her family aren't very disappointed. At least, she still holds the record as the luckiest female bingo player in the world.
John Orchard
John Orchard became the biggest bingo winner ever in December 2012. He surpassed Lisa Potter's record after winning an unbelievably large jackpot at an online bingo site. Do you know how much did he win? Orchard's jackpot entered the history as the largest bingo prize of £5.9 million! This is the largest bingo jackpot ever won either online or offline, As a result, the 60-years-old man became a true star in bingo circles. Would you like to challenge him? Sign up for CyberBingo and test your luck!