Like most websites, online sportsbooks have their own rules, terms, and agreements users must follow. Breaking these rules usually results in a response which means the deactivation of your account in the best case. That's why every bettor should know why sportsbooks block accounts and how to avoid being banned from sports betting on the Internet.
In this guide, we are going to explain the five main reasons why sportsbooks can block accounts. Sometimes, online betting sites are forced to limit or even ban someone's account for everyone else's safety, due to the violation of the rules of the site, and for other purposes. Learn about the main reasons why you might be blocked by your bookmaker and how to avoid this unpleasant situation.
Main reasons why sportsbooks can block accounts
In most cases, online sportsbooks block accounts for a reason. Surely, a misunderstanding between the bookmaker and the bettor can also take place, but this is the case for customer support to deal with. So, what are the five reasons why bookmakers prevent bettors from placing wagers with them?
Bonus abuse 
One of the most widespread reasons for blocking someone's account at a sportsbook is bonus abuse. Almost all online bookmakers offer various online sportsbook bonuses and promotions for their users. While most players claim bonuses they are offered based on their status, there are smarties willing to trick the system and receive more bonuses than they are entitled to. Sportsbooks don't like it and try to ban bonus abusers as soon as possible.
Multiple accounts 
If you have more than one account at the same sportsbook and you are caught, you are guaranteed to go to an everlasting ban. Usually, people use different accounts for abusing bonuses and boosting their chances of winning by betting on the same event. Bookmakers hate both reasons, so they use various tracking systems to identify owners of multiple accounts and add them to their blacklist.
Arbing 
Arbing or arbitrage betting is a strategy that helps bettors to stay in a win-win situation while betting on sports. The idea of arbing lies in bettors placing bets on different outcomes on different betting sites. This helps bettors to make a profit regardless of the result of the competition. Of course, sportsbooks are not happy with that as they end up losing money. That makes arbing one of the main reasons why sportsbooks can block accounts.
Permanent success
This one may sound like the weirdest reason to block your account, but here we go. If bettors end up winning too much money, the sportsbook is highly unlikely to close their account or at least restrict them for a certain period of time. Why? The reason why sportsbooks exist is to make a profit. If there is a super lucky bettor who wins large sums of money on a permanent basis, the sportsbook faces big losses. Obviously, it has to do something to stop losing money.
Usage of bots/AI 
Bettors can use bots, AI, or any other programs to help them to make the betting process automatic. In most cases, these programs look for the best odds to help their owners with arbing. To save time, bettors use bots and other tools to look for the best odds at online betting sites. This happens not that frequently, but it is still a valid reason for sportsbooks to ban your profile and IP address.
How to avoid being blocked by a sportsbook
Besides the major reasons why sportsbooks can block accounts, there are other ways to be blacklisted. For example, you can use fake documents to confirm your identity or be rude to customer support representatives. However, we believe that bettors don't do it anymore as these are the most obvious tips on what NOT to do on betting sites. Everyone knows that falsifying documents is a criminal offense while being polite to the sportsbook staff is the basics of gambling etiquette.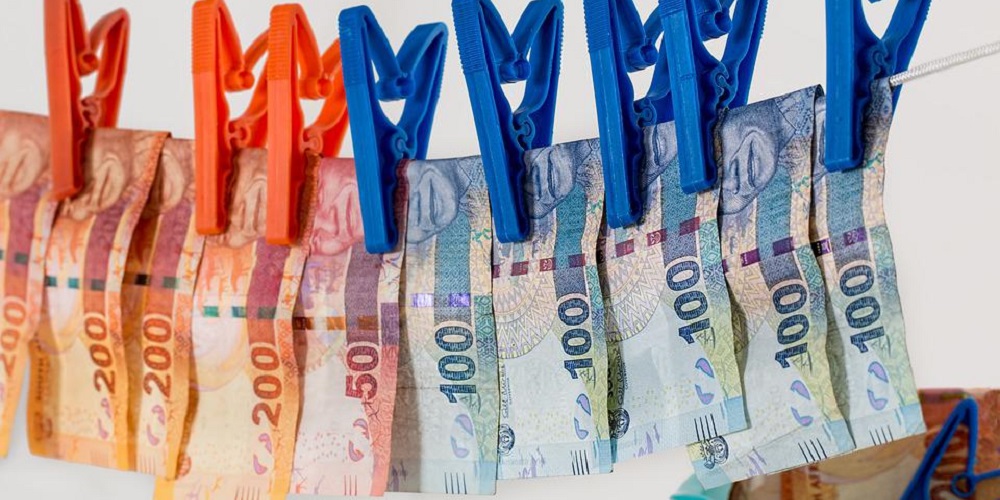 Below you will find more useful tips on how to behave at online sportsbooks to prevent your account from being banned or limited.
Don't violate the rules.

The most obvious tip is to avoid breaking the rules of your betting site. Before you sign up for it, read its T&C carefully to learn about all do's and don'ts. If there is something you disagree with, it is better to look for another site than try to fool the bookie. They will track and block you sooner or later.
Don't overuse bonuses.

Bonus abuse is forbidden at sportsbooks, but ignoring their offers is not polite too. Sportsbooks offer various bonuses to encourage you to try new games or reward you for being loyal, so don't decline ALL offers you receive if you don't want to be banned. 
Bet round numbers.

We didn't mention it, but one of the reasons why sportsbooks can block accounts is betting with non-round numbers. If you place a $19.94 wager instead of a $20 wager, the sportsbook might suspect you of using the arbitrage betting strategy or something like this.
Avoid frequent cashouts.

Sportsbooks track players who make deposits and cash out too frequently. Such users can be suspected of money laundering and banned. Also,

these operations cost the sportsbook a fee, so they don't like bettors who do it on a permanent basis.
Don't start with large bets.

If you have just signed up for any sportsbook, don't rush to place big bets. Start with smaller sums to show your future progress. If you start with large bets, sportsbooks might think you are a scammer or a professional gambler. And we don't know what's worse.
If you were unlucky enough to be blocked by your sportsbook, you should contact the customer support staff. They will explain the reasons why your account was removed and what can be done in this situation.