Slots have always been fan favorites among players, and a variety of symbols on the reels have largely contributed to their popularity. From fruits to treasures, each symbol has its own significance in every round, but your choice isn't limited by them. Here you have all about slot machine symbols explained, including their meaning and benefits in virtual one-armed-bandits. 
Slot machine symbols explained
First of all, what are slot symbols? These small graphical icons are probably the most important part of every slot. They appear on the reels of a slot game after you place a bet and make a spin. If you hit a combination of identical symbols or matching symbols plus specials, you win some reward.
These symbols can be anything – fruits, lucky charms, card values, and various icons that reflect the slot theme. They not only help differentiate winning symbols from the others, but contribute to the overall gaming experience. Sometimes, gaming providers add special symbols for specialties, for example, Christmas themed icons, Halloween symbols in slots, etc.
Knowing about the most popular symbols and what they mean is important for every player. So, here you have slot machine symbols explained.
Most popular slot symbols and their interpretations 
The variety of symbols is countless. They depend on the slot theme, meaning developers are not limited in their imagination. However, there are some time-tested symbols that have established themselves as fundamental in most online and mechanical machines.
Among the most popular slot symbols, classic fruit icons such as cherries, lemons, and watermelons take a special place. They come from the 1900s, the times the first machines were created, and hold a nostalgic charm. These timeless symbols are considered traditional, so can resonate with both players.
Thematic icons based on pop culture, mythology, history, and adventure are highly popular in progressive slots. They commonly show ancient recognizable characters, treasures, and mystical creatures, and frequently come along with visual effects, animation and soundtrack. 
Symbols associated with luck, wealth, and fortune are must-have for many slots. Images of horseshoes, four-leaf clovers, coins, and lucky 7s are favorites among superstitious players. These symbols embody the universal aspirations of prosperity and good luck, making every player engaged.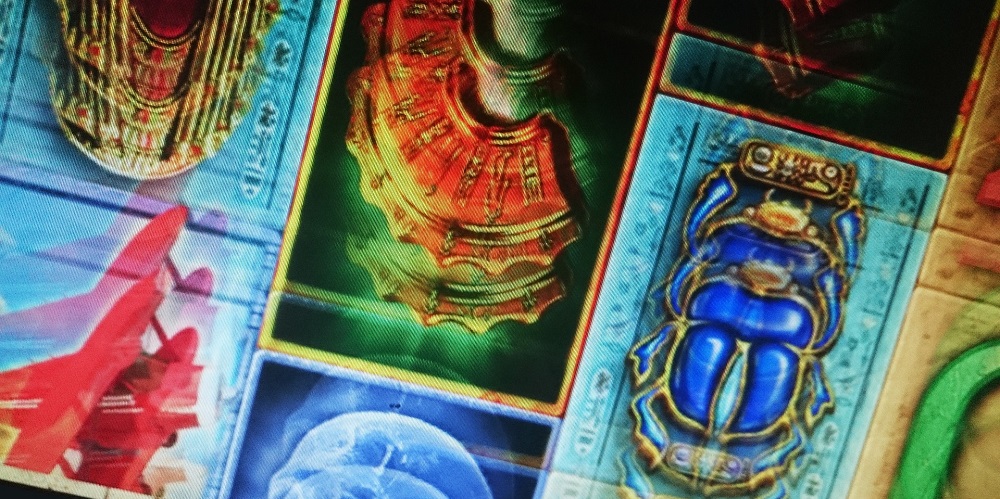 Special slot symbols: wilds, scatters, multipliers
Besides common icons, here you have special slot machine symbols explained. These symbols aim to boost your winning chances, adding more excitement to your game. Read our online casino game guides for beginners to learn more about slots rules and payouts!
Wilds
Wild symbols are among the most popular "side" symbols in slot machines. They act as substitutes for common symbols, allowing players to complete winning combinations with Wilds. When a Wild appears on the reels and matches with other identical symbols, it can bridge the gap between incomplete combinations and earn you profit. Additionally, some slot games feature stacked or expanding wilds.
Scatters
Scatter symbols are another vital component of slots. They are renowned for their ability to trigger bonus rounds, free spins, and other pleasant rewarding features. Unlike common symbols that need to align on specific paylines, Scatter symbols can appear anywhere on the reels to activate their designated bonuses. Although scatters are not as popular as Wilds, you can still find them throughout the history and evolution of slots.
Multipliers
There are also Multipliers, prized for their ability to double or triple winning combinations. When multiplier symbols appear in conjunction with winning paylines, they multiply the corresponding payouts by their designated factor, leading to larger winnings. There can be various Multipliers in games, from x2 to x50 or even x100. Their variety and denomination depends on slot machine providers and themes.
Other symbols
Bonus symbols belong to less frequent yet still useful special slot icons that trigger bonus rounds, free spins, or any other reward. Stacked and Expanding Wilds act like common Wild symbols, but tend to appear in stacks or expand over the grid, respectively. Finally, some games may feature Pick Me symbols, meaning players are free to choose from different options to receive exclusive bonuses.