Slingo is one of the greatest games to play on the Internet. It is an easy, fun, and diverse game with various themes, layouts, and special effects. Here you have all the rules of Slingo explained, so you can try your luck in this gambling game right now!
If you are tired of common gambling games, you can go and play Slingo. What is it? As its name implies, this is a game that combines bingo and slots. Slingo is a truly unique variation of bingo that can be played exclusively at online gambling sites and bingo sites. One can rarely see this game in land-based casinos, however, everything is possible. So, let's see how to play this simple and entertaining game!
Rules of Slingo explained
Slingo games follow the rules of both bingo and slots. Like bingo players, players of Slingo need to match the winning numbers in one line: horizontal, vertical, or diagonal. The only difference between common bingo and Slingo in this case is that the latter has no cards and there is no dealer to choose numbered balls. To reveal the winning numbers, the player needs to spin the reels like in slots. In addition, the whole gaming process is computerized and the winning numbers are marked automatically. 
A typical Slingo game features 25 numbers in a 5×5 table. The table is presented in the form of a bingo card with numbers changing within it with every spin. There typically is a list of bingo combinations on the left and the number of spins & winning numbers on the right. However, this pattern may vary from one game to another.
How to play Slingo
To play Slingo, the player needs to sign up for a casino/bingo site offering Slingo games. Then, he creates an account and adds his personal & payment information before making the first deposit. As soon as the registration is over, the player can choose Slingo games to play. Just place a bet and spin the reels to see the winning numbers and let the computer mark them off. 
The most popular online Slingo games are Slingo Rainbow Riches, Slingo Sweet Bonanza, Slingo Monopoly, Slingo Gems, Slingo Racing, Slingo Deal or No Deal, and many others. Find more than 50 Slingo games at CyberBingo.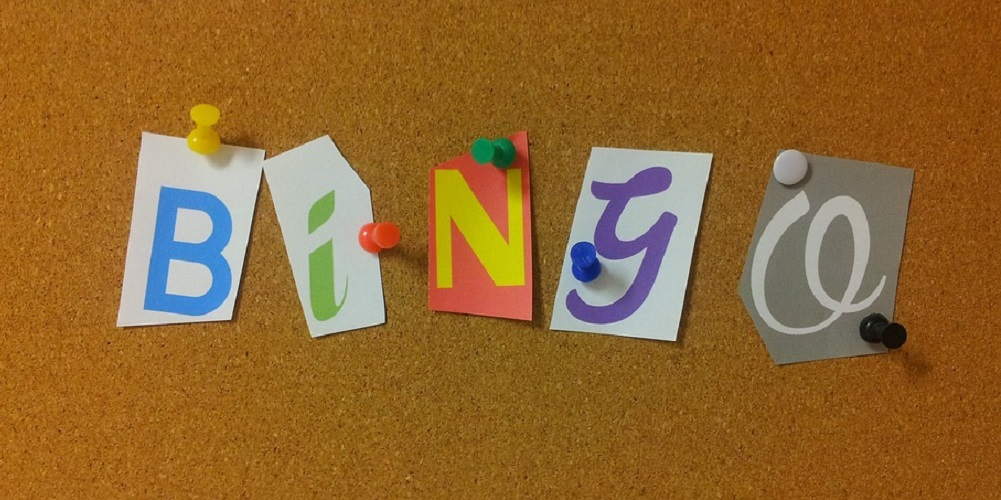 Important Slingo symbols 
Do you think you've just had all the rules of Slingo explained? Not yet. Slingo has a couple of unique symbols you need to know about. Also, you can find more information about bingo games, check our online bingo guides for beginners. 
So, different versions of Slingo may have unique symbols depending on factors like the game theme, the game provider, and so on. Everyone who plays slots should have met at least two of them in various games. What are these symbols? 
Joker

. This symbol usually takes the role of a Wild symbol which is a typical symbol in slots. If Joker appears on the table, players are allowed to mark off any number from the same line;

Super Joker.

Super Joker is an advanced version of the Joker symbol. It allows players to mark off any number not just from the same line, but the whole table;

Free Spin.

This is one of the most popular 'bonus' symbols in both slots and Slingo. If it appears on the screen, the player can make an extra spin for free;

Devil.

The only symbol carrying a negative function of restricting the player's moves. If the player has Devil on the screen, he is not allowed to mark off any numbers from the same column.