The significance of poker chips colors and values goes beyond aesthetics, as they are a fundamental aspect of any poker game. Players rely on these colorful tokens to replace real currency during the gameplay.
Poker chips are presented in the form of plastic or metal round disks of different colors that designate the value of each chip in poker. Every player must understand the value of cheaps before joining the poker table, so let's break down every piece of information about these small tokens. Read other online poker guides for beginners to learn everything about this casino game. 
Why do players use poker chips?
Poker chips serve multiple purposes that enhance the gameplay. Firstly and mainly, they are used to replace real money at the table. They provide a standardized way for players to bet and raise during a game. By using chips instead of currency, poker fans can easily keep track of their bets.
Besides currency replacement, the use of chips psychologically detaches players from the actual value of money. Gamers don't focus that much on the prize pot, paying more attention to the game itself. Also, poker chips are used at casino tables for safety and security reasons.  
Finally, by using chips instead of cash, players spend more time in casino halls because it is easier for them to bet with chips than with real banknotes. Learn how to play with chips right in a land-based casino.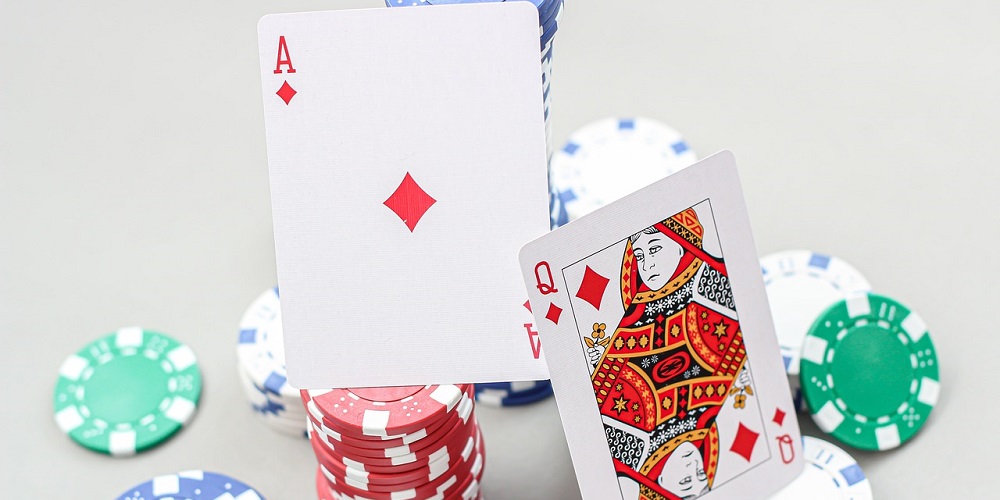 Different poker chip nicknames 
Poker chips can carry different names, depending on the casino's location and poker event. If you take poker seriously, you should remember all the popular nicknames for chips used in professional poker circles:
Tokens

Coins

Checks

Plaques

Discs 
Poker chip values and colors
There are many poker chips colors and values. Commonly, each color is set to represent a specific value. The standard color scheme for poker chips often includes white for the lowest value, red for medium value, and dark colors for the highest value. However, this scheme can vary depending on the set of chips, poker variants, and casinos. 
Typically, there are two sets of chips used by casinos: basic and full. Each has slightly different poker chips colors and values you need to know about. If your goal is to play Texas Hold'Em at online casinos, it is enough to remember the basic poker chips colors and values from the fisrt column.
| | |
| --- | --- |
| Basic set | Full set |
| White – $1 | White – $1 |
| Red – $5 | Yellow – $2 |
| Blue – $10 | Red – $5 |
| Green – $25 | Blue – $10 |
| Black – $100 | Grey – $20 |
| | Green – $25 |
| | Orange – $50 |
| | Black – $100 |
| | Pink – $250 |
| | Purple – $500 |
| | Burgundy – $1000 |
| | Light Blue – $2000 |
| | Brown – $5000 |
Poker chip values in different variations and events
Each variation of poker may introduce unique poker chips colors and values. For example, in tournaments like the World Series of Poker, the chip values and colors are structured to accommodate the rising blinds and antes as the heat goes up. This gradual increase in chip values creates a challenging environment for players and makes the event more exciting.
In cash games, where players exchange chips for real money at the table, the significance of chip values becomes even more pronounced. One should keep an eye on the value of each chip in relation to the blinds, antes, and stack sizes to make right in-game decisions. 
Finally, certain poker variations, such as Omaha and 7 Card Stud, feature unique chip values to make the game stand out. If you play Texas Hold'Em, it is enough to remember the basic poker chips colors and values. However, if you enroll in tournaments or try your luck in poker variations, make sure you know everything about their chips denominations.