Can you imagine the excitement of seeing the dice roll outcome and winning money without leaving your home? Live dealer Sic Bo games can provide such experience. They help players to be involved in a real-time activity and interact with dealers like in a land-based casino, but don't ask you to visit the venue. Playing Sic Bo on your device brings along many pros, so let's find out more about it!
What is Live Sic Bo?
Sic Bo is an old Chinese dice game that has gained popularity in many online and some land-based casinos outside Asia. We have already explained how to play Sic Bo, so here's just a brief recap. 
The game is played with three dice, and the objective is to predict the outcome of the dice roll. The betting options in Sic Bo are diverse, ranging from simple bets like predicting the total sum of the dice to more complex bets like guessing specific combinations.
Sic Bo is an easy one easy to understand, making it accessible to both experienced gamblers and beginners. However, despite its simplicity, there is still an element of strategy involved in making the right bets and maximizing your chances of winning. You can learn more about Sic Bo winning strategies before playing it for real money.
What about live dealer Sic Bo games? It combines the excitement of the traditional game and convenience of remote gambling. Instead of relying on a computer-generated random number generator or waiting for the next trip to Vegas, you can watch as a real dealer shakes the dice and announces the results on your mobile or PC. It makes Live Sic Bo a perfect option for everyone, offering the following benefits:
HQ video streaming that brings the casino atmosphere straight to your screen. You can see the dealer's actions, watch the dice being rolled, and make bets in real time.

The ability to interact with the dealer and other players through a live chat feature adds a social element to the game. 

Play the game from the comfort of your own home, without having to travel to a land-based casino. This saves you time and money, as you don't have to worry about transportation, accommodation, or other expenses.

Live dealer Sic Bo games provide a fair and transparent gaming experience. Since you can see the dealer and the dice in real-time, you can be confident that the game is not rigged.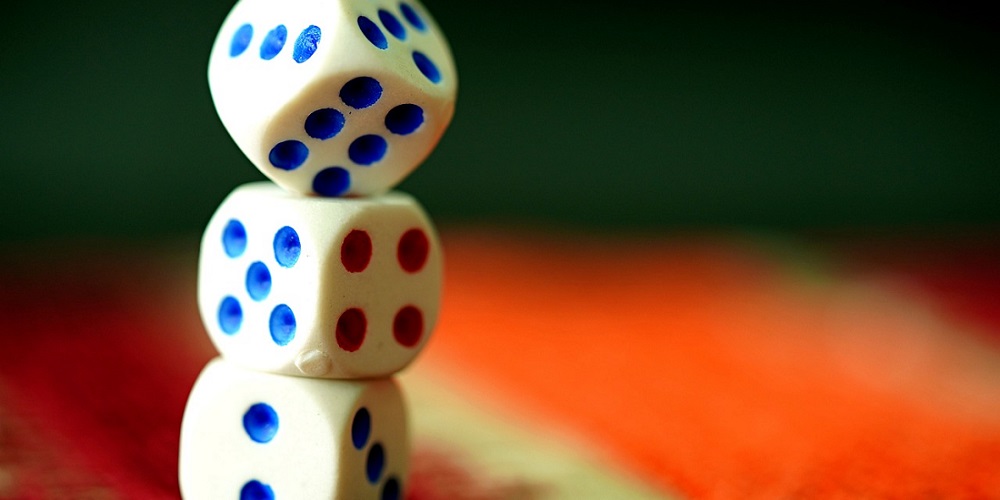 Top 3 live dealer Sic Bo games to play
There are several popular variations of Sic Bo that you can enjoy in a live mode. These variations add an extra twist to the game thanks to their unique interiors and hosts, plus they provide different betting options and odds. To say nothing about the latest online live casino bonuses available for new players. If you want to join, check out the most popular Dealer Sic Bo variations at live casinos.
Sic Bo Deluxe
Live Sic Bo Deluxe is probably the most widespread version of the game. It looks like a common Sic Bo game that simply combines elements of traditional Sic Bo with additional features and bets. When you join the gameplay, you can choose the size of the wager on your screen, play bonus & side games, redeem certain promo codes, and chat with the dealer while waiting for the outcome.
Grand Hazard
Grand Hazard is a variation of Sic Bo that is played with three dice, just like the traditional game. However, the betting options and odds are different, adding a new level of excitement and challenge to the game. Here, users can wager on the total of the dice (from 4 to 17), odd/even & low/high numbers, and single numbers. It is also possible to play at most online casinos with live games.
Super Sic Bo
This is one of Evolution Gaming's best live dealer Sic Bo games that offers fast-paced gameplay and a wide range of betting options for beginner and high-roller players. The game is simple to play, as the rules and payouts are listed in the menu nearby. The interior of the casino room where Super Sic Bo is played is made in authentic Asian style, adding realism to the traditional game.