If you are planning to visit Hungary, you might want to learn how and where people gamble there. Although this Eastern European country isn't a major destination for gamblers, there are casinos allowing you to play games 24/7. Take a look at the best land-based casinos in Hungary to know where to go to find gambling activities in Budapest, Sopron, and other cities.
Hungary has a relatively small number of land-based casinos. The very first land-based gambling location was opened in Sopron in 1989. Since then, only a dozen brick-and-mortar casinos emerged throughout the country. Despite this fact, gambling is a popular activity in Hungary and lots of locals & tourists visit casinos on a regular basis. So, if this is your next destination for holidays, check out the five biggest land-based casinos in Hungary.
5 best land-based casinos in Hungary
Unlike most European countries, Hungary isn't packed with land-based casinos. It can barely be named one of the major destinations for gambling tourists, however, you can still find some good casinos in this country. While in Eastern Europe, don't forget to check some of the best land-based casinos in Hungary.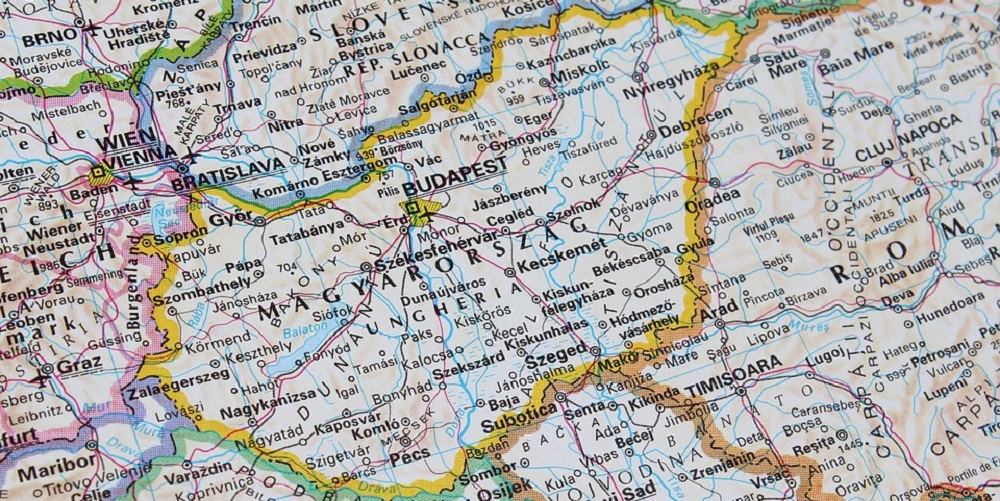 Grand Casino in Debrecen
Grand Casino is the only land-based casino in Debrecen, Hungary's second-largest city. It is also one of the fanciest gambling venues in the country that is not rich in casinos in the first place. Hence, Grand Casino is the best option to try your luck in a land-based casino in the eastern part of Hungary.
Grand Casino has all the basic games one wants to see in any casino. Play poker, blackjack, baccarat, and roulette with live dealers, or try video versions of all these games. Also, here you will find dozens of slot machines to play 24/7. Besides gambling, enjoy watching performances of local bands and a wide range of drinks in a bar. 
Casino Sopron in Sopron
Casino Sopron was the very first casino in Hungary located in the same-name city close to the border with Austria. The casino has all the classic games you expect to see in any gambling place: roulette and its variations, poker, blackjack, and slot machines. Moreover, the casino has its own Grand Casino Jackpot you can win at any time!
What else is available in Casino Sopron? Besides games, you will enjoy fancy drinks and meals for free if you are a casino visitor! In terms of tourist attractions, Sopron is one of the most beautiful cities in Hungary with lots of landmarks to visit, e.g. the Fire Tower, the Main Square, and the National Park.
Tropicana LV Casino in Budapest
Probably the most popular brick-and-mortar casino in Budapest is called Tropicana LV (Las Vegas). While in the capital of Hungary, visit this 570 m² gaming area with lots of slot machines featuring various themes, poker tables, roulette variations, and punto banco. The casino is located in the heart of the city, so you can easily access it from any place in Budapest. What is more, Tropicana Las Vegas is surrounded by picturesque views of the most popular landmarks in the city and is pretty close to Las Vegas Casino.
Las Vegas Casino in Budapest
Another land-based casino you can find in Budapest is Las Vegas. It is also located in the city center not far from two landmarks in the city: the Ferris Wheel of Budapest and St. Stephen's Basilica. So don't miss the chance to win some forints while wandering around the central area of Budapest! To find more casinos in your location, check the latest online casino industry news.
What games will you find in Las Vegas Casino? The venue offers plenty of poker games, punto banco, roulette, and blackjack variations available 24/7. In addition, here you can find 65 slot machines and online slots fitting any taste and budget. 
Casino Win in Győr
When in Győr, don't miss the chance to visit one of the best land-based casinos in Hungary. Casino Win is worth your attention for a number of reasons. First of all, this venue offers probably the widest selection of games of the highest quality. Here you can play slots, video poker, blackjack, and roulette alone, with friends, or with the dealer. Besides that, you will be offered exclusive drinks at the bar and invited to watch performances by music artists, dancers, and gymnasts. In other words, Casino Win has everything you need to relax and have a great time.