Who doesn't like being a "very important person", even if we are talking about online casinos? VIP casino players enjoy lots of perks from gambling sites that are unavailable for common players. To see the benefits of VIP status, read why and how to become a VIP player.
Online casinos are extremely generous these days when it comes to their most loyal players. Yes, newcomers and certain categories of active players are also rewarded with bonuses and gifts but they can't be compared to VIP bonuses. Players with a "very important person" status are kings and queens of online casinos. They bring much to casino sites but they receive amazing benefits in return. Let's find out how to become a VIP player and learn everything about the advantages this status brings along. 
VIP casino players – who are they?
So, who are VIP players at online casinos? Like anywhere else, VIP status in gambling shows that this particular player is very important to the casino. In other words, this player is constantly showing commitment to the site he's registered on. Commitment can be shown in different ways, for example, making big deposits or playing on high stakes. 
However, VIP casino players don't only contribute to their sites but also receive generous rewards from them. For their loyalty, VIP players are given exceptional bonuses, cash, tons of exclusive offers, and even real prizes. Scroll down to see the full list of the benefits of having a VIP status!
Benefits of being a VIP gambler 
Like casino high-rollers, VIP players receive advanced-level bonuses and other prizes. Having a "very important person" status means that you are the best-treated player at the gambling site. Below, we've listed the most important benefits of being a VIP gambler.
VIP bonus system

Exclusive games and rooms

Lower wagering requirements

Lower or no withdrawal fees

Cashbacks

Special gifts

Free spins

High comp points

Invitations to events

Personal manager available 24/7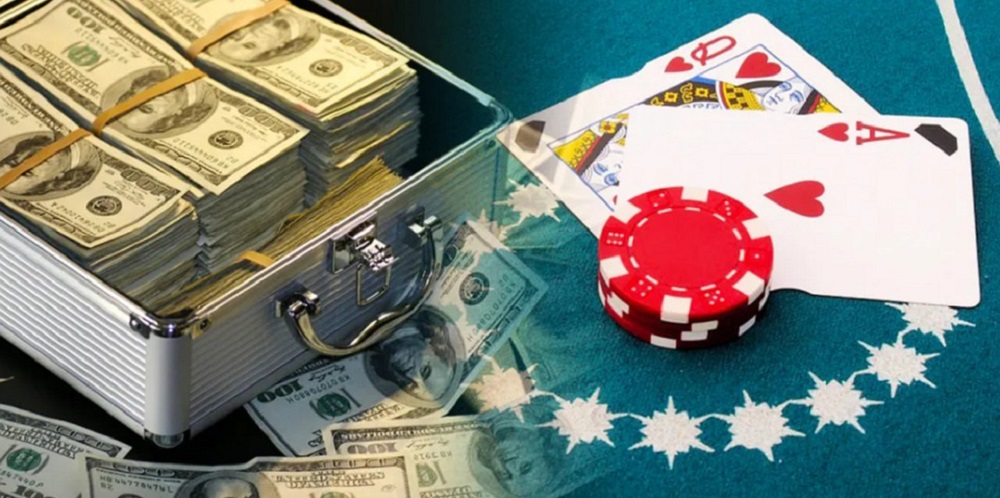 Online casino VIPs are not the only ones who get special treatment. If you happen to be a member of a VIP program in a land-based casino, you will also be rewarded. In particular, land-based casinos may cover your vacation or shopping expenses, pay for hotel rooms, give access to VIP clubs and party zones, and so on. Of course, all the casino perks are also included in the package.
How to become a VIP player at an online casino?
Interested in getting a VIP status? Let's figure out how to become a VIP player at online casinos!
The easiest way to catch the casino's attention is to make big deposits on a permanent basis. Remember that casinos reward only those players who contribute to their businesses. Most of the biggest online gambling sites will grant you a VIP status if you monthly deposit between $5,000 and $10,000. However, top-level casinos may ask you to deposit more cash on a monthly basis.
Another way to get access to the best online casino promotions available for VIPs is to place large bets. The casino site will always notice players who play on high stakes on a regular basis. After some time, you will surely get an invitation to the VIP club.
Becoming a VIP player is easier if you are a high-roller at the same casino. High-rollers also receive juicy perks from gambling sites but they are smaller than the ones given to VIPs. 
The last way to become a VIP casino player is to participate in loyalty programs. It means that the casino invites you to join the program under special terms and conditions.