Do you know how live casino games work? There are many games you can play with a real dealer at online casinos and each of them has its own peculiarities. Learn how to start playing games like live poker, live craps, or live roulette on gambling websites for real money.
Before we learn how live casino games work, let's explain everything about live casinos. What are they? How do live casinos operate? What games can you play with live dealers? 
Live casinos belong to the most realistic forms of online gambling. They are basically a combination of online casinos and land-based establishments. A typical live casino game takes place in a real casino and is broadcast to players via cameras. The real dealer hosts every game and is responsible for entertaining players, shuffling and distributing cards, accepting bets, and other typical dealer functions.
To launch a live casino, an online gambling site must use special software provided by gaming companies like Microgaming, Playtech, NetEnt, etc. These companies also provide venues and dealers for live games. The dealer's actions are all recorded by cameras and broadcast in real-time. Players join live games via online casino sites. As there are always many players taking part, there's a limited time for everyone to place bets. Also, it is impossible to chat with other players, just with the dealer. To learn more about this exciting way to gamble from home, read our live casino FAQ.
How live casino games work: poker, blackjack & more
Nowadays, there is a wide variety of live casino games available for real-time gambling. The most popular games include live poker, live blackjack, live roulette, live baccarat, live craps, and various game shows. Let's see how live casino games work to know how to play each of them.
Live poker
This is a live version of poker just like all other live dealer games. To play it, you need to know the rules of the poker variations you are about to choose. Then, you need to sign up for a casino site that offers live poker games. Follow the gameplay, modify cards in your hand, and place bets via live chats. The rules and payouts in each live poker game depend on the type of poker you play.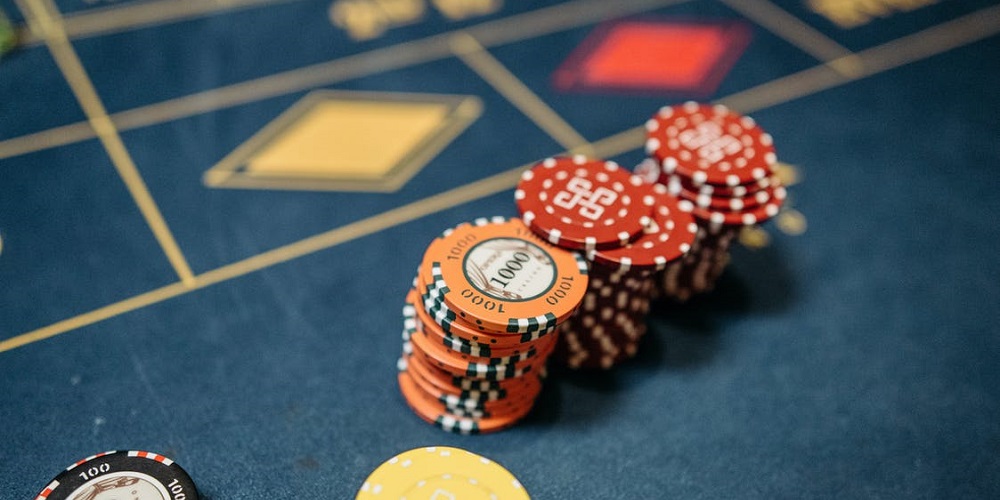 Live blackjack
Playing live blackjack is pretty similar to online blackjack. The rules of blackjack are quite simple: the player needs to collect a hand of a total value of 21 or close. However, if the player exceeds twenty-one, he/she loses automatically. The aim of the game is to beat the dealer's hand with your hand.
Live roulette
Live roulette is one of the easiest games to play with real dealers. Players join the same room with a European or American roulette wheel, place a bet on any number or color, and wait for the dealer to spin the wheel. If the ball lands on the correct sector on the wheel, players receive their winnings according to the odds.
Live baccarat
If you want to know how live casino games work, learn about live baccarat too. This card game is pretty easy to play and win. The goal of baccarat is to predict whose hand will win. The winning hand should have the total value closest to 9 (or 8). In live baccarat, the dealer will give cards to you and to himself to start the game. 
Live craps
The rules of craps are pretty tricky and include many nuances and betting options. You can learn them from our online live casino guides for beginners. In brief, the aim of this dice game is to place a bet on the outcome of the dice. The player wins if a 2, 3, 4, 9, 10, 11, or 12 is rolled. A 5, 6, 7, or 8 makes players lose.
Live game shows
Live game shows usually include two types. The first one means games with money wheels which are pretty similar to roulette and feature the same rules. Another type includes games based on popular TV shows like Who Wants To Become A Millionaire with corresponding rules and prizes.