3 Card poker is a great variation of poker everyone can play online. Do you want to know how to play it? Here is your ultimate three card poker guide with explanations, payouts, and examples. 
Poker is a popular card game with many variations at online casino sites. Three card poker is one of them. This is an easy yet exciting poker game with millions of fans across the globe. If you have never played three card poker, here is your ultimate guide.
Your three card poker guide: how to play it
3 card poker is an easier version of poker. The object of the game is to make the best poker hand possible using only three cards. 
This is how you play a typical three card poker game online:
Sign up for a poker site and create an account before you start playing any three card poker game online

To start playing the game, place an ante wager with or without a pair plus wager (meaning that the hand will be at least pair)

Then, you will be given three random cards face down as well as other players and the dealer

Take a look at your cards to decide whether you should play a wager or not. If yes, the cards will be turned over to see whose hand is better: the player's or the dealer's hand

If the dealer's hand has Jack as the highest card, the player gets his wager back. If the dealer's hand is better than Jack, both the play wager and the ante are paid out at 1 to 1 if the dealer's hand is worse than the player's hand

In the case if the dealer's hand beats the player's hand, play bets and ante bets are not given back.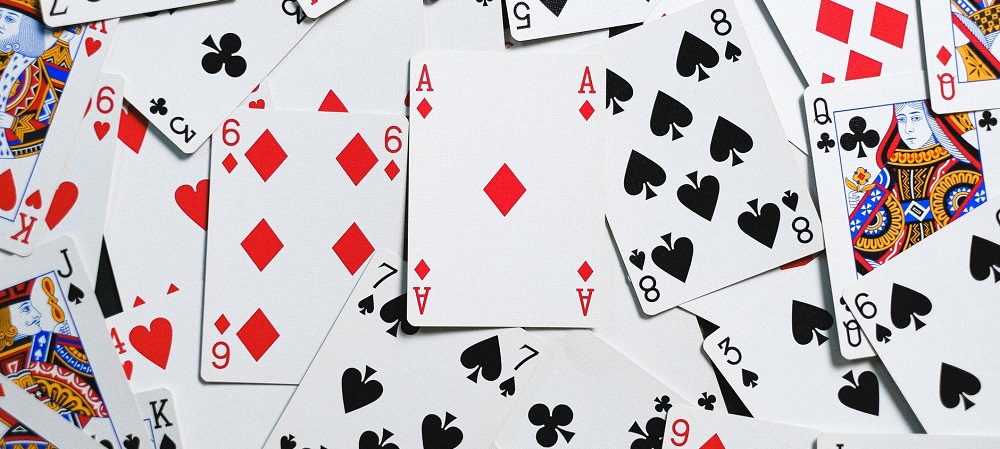 Three card poker payouts 
Below, you can see pair plus payouts and ante payouts in three card poker:
| | | |
| --- | --- | --- |
| Hand | Ante | Pair Plus |
| Straight Flush | 5 to 1 | 40 to 1 |
| Three of a kind | 4 to 1 | 30 to 1 |
| Straight | 1 to 1 | 6 to 1 |
| Flush | | 3 to 1 |
| Pair | | 1 to 1 |
As you can see, three card poker games don't include all hands that are present in most poker games. This is one of the main reasons why playing three card poker is much easier as you don't have to memorize all ten hands that are used in such games as Omaha or Hold'Em.
Where to play three card poker online? 
3 card poker games can be found at most online casinos and poker sites. You can play them using the latest online poker bonuses at such popular gambling sites as 888poker, Intertops, Royal Panda, Bovada, 1xBet, and so on. If you forget the rules, all casinos usually have a "how to play" guide on the game page. Alternatively, you can always find our three card poker guide at BonusPirates.