80 Ball bingo is one of the most popular variations of this game of chance. It is mostly played at online bingo sites but has many fans across the world. Do you want to know how to play 80 Ball bingo online and win? Check out an ultimate guide by BonusPirates!
Bingo is a popular game of luck that comes in different forms and types. There are multiple variations of classic bingo you can play at bingo sites: British bingo (90 Ball), American bingo (75 Ball), 50 Ball bingo, Speed bingo, Slingo, and, of course, 80 Ball bingo. 
80 Ball bingo is also known as Coverall bingo or Shutterboard bingo. This type of bingo is not as popular as some other variations, but it has many fans on bingo sites. Playing 80 Ball bingo is fun and profitable, so let's see how it differs from other bingo games and why it is worth trying in 2022.
Rules of 80 Ball bingo
80 Ball bingo is pretty similar to American bingo. To play the game, the player needs to get himself a card with a 4×4 grid. The card contains 16 random numbers between 1-80. The player's task is to mark off the winning numbers on his card in order to win the whole prize pool or a share. 
To hit the jackpot in 80 Ball bingo, the player needs to cover all numbers on his card following a certain pattern. The pattern varies from one game to another or from one site to another. In some cases, players will be asked to mark off the diagonal, vertical, or horizontal lines, four corners, or full house. If there is a full house, the player takes the whole prize pool.
In addition, most 80 Ball bingo games divide four columns into different colors: red, yellow, blue, and silver (white). Each color corresponds to the first 20 numbers out of 80.
Red – 1-20

Yellow – 21-40

Blue – 41-59

Silver (white) – 60-80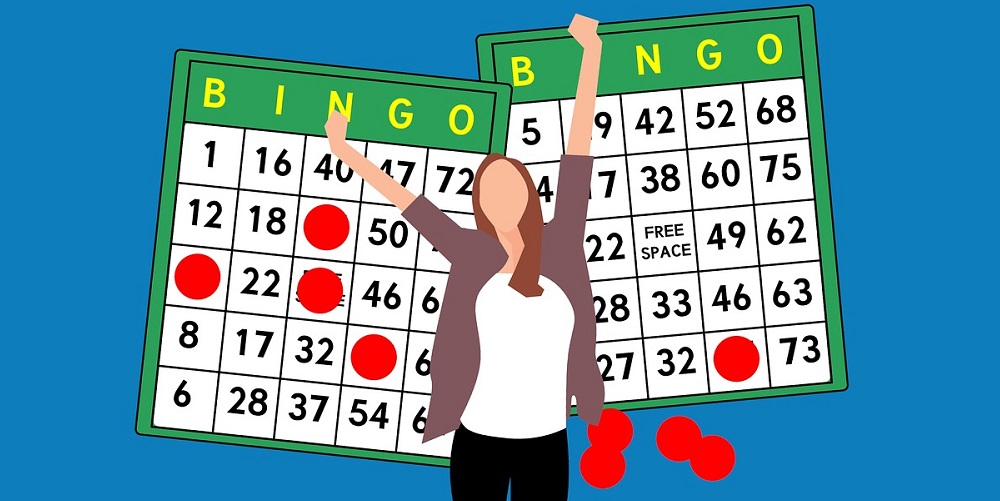 How to play 80 Ball bingo online
Playing 80 Ball bingo is possible both in bingo halls (clubs) and at online gambling sites. However, this game is not as popular as British or American bingo, therefore, finding it in bingo halls may be problematic. For this reason, we recommend trying your luck on the Internet. How to do it? Follow the instructions below to learn how to play 80 Ball bingo online.
Find a proper bingo site that offers 80 Ball bingo games. Bingo Fest is one of the best choices for bingo players.

Sign up for the website and fill in all the information required. Make a deposit if needed or use the

latest online bingo bonuses

.

Choose any 80 Ball bingo game you'd like to play. 

Get yourself at least one bingo card.

Press "Play" and follow the winning numbers on the screen.

Mark off the winning numbers on your card when there is a match. Alternatively, you can use an "Autoplay" button to make the computer mark them off for you.

If you cover the whole pattern on your card, the game will stop. You will receive your winnings directly to your account.
80 Ball bingo tips and tricks 
Playing 80 Ball bingo online is always a good idea for a number of reasons. First of all, it doesn't have as many fans as other bingo variations, so the competition is not that tight. Everyone has a chance to hit the jackpot in 80 Ball bingo. Also, this type of bingo is much easier to play and win than British bingo or American bingo. Finally, 80 Ball bingo is an interesting game and a great alternative to other games of chance. You don't even need to know any rules to play or develop strategies.
However, if you still want to boost your winning chances, here are some useful tips and tricks on how to win at 80 Ball bingo.
Buy multiple tickets. This looks like something obvious, but the more bingo cards you have, the higher your chances of winning become. In addition, most sites offer discounts in case of buying packs of bingo cards.
Know when to play. Although 80 Ball bingo is not too competitive, it is still worth mentioning that you should know when the competition is the lowest. If you play the game with other players, join the draw in the early mornings or at night. 
Check the rules carefully. As we have already mentioned, each bingo site or game can have its own patterns for 80 Ball bingo. Make sure you know what pattern you will be following before the game starts. 
Follow bingo promotions. While bonuses help you to play bingo for free, various promotions and seasonal offers invite you to try your luck by playing exclusive games with exclusive (or just enhanced) prizes.