Every gambler wants to know how to win live casino games. If you play real dealer games like roulette, blackjack, and other table games, check some useful tips to boost your chances of winning. 
Online live casino games are one of the best ways to have a real casino experience. Nowadays, more and more players sign up for live casinos to play against the real dealer without even leaving home. Playing live dealer games is much more exciting than their online counterparts. If you want to know how to win live casino games, read our guide!
Online live casinos – what are they?
Playing live casino games is different from online casino games. While online casinos offer their players to compete against machines, live casino games involve a human dealer to play against gamblers. Players watch the process via cameras that broadcast a game in real-time from a real casino or studio. In other words, players play real casino games like in land-based casinos but remotely.
Live casino games have numerous advantages in comparison to online gambling games. First of all, they give a real casino experience everyone can have from wherever they are. With the help of live games, you can take a glimpse of a real casino without leaving your room. In addition, you will play against other real players or a real dealer, while online casino games are usually fully automatic. 
Live casino games have many options of viewing the table and switching from one room to another. Live chat is another option that brings you closer to the real casino experience. Finally, players can use the latest online live casino bonuses to boost their chances of winning and play live games for free.
How to win live casino games – best tips
Winning live casino games is a matter of chance, pretty much like all gambling games. However, there are some tips that can help to increase your chances of receiving profits. Surely, they don't guarantee that you win millions from the first spin but using them on a permanent basis can positively affect your odds.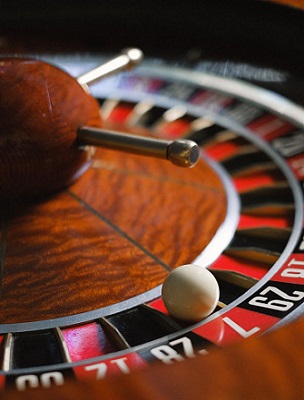 So, here are the three main tips you should remember while playing live casino games:
Play live games at reliable casinos. Playing live gambling games at trustworthy casino sites is the main thing all players have to remember. The first thing everyone has to do is check the casino license. If there is none, don't create an account at this casino as it is highly likely to be shady.
In addition, you can check casino game providers, a variety of games, as well as availability of bonuses to make sure that the casino operates safely. Also, good casinos usually work with different providers, so don't hesitate to check them too.
Choose live casino games with high RTP. This is a golden rule that applies to all gambling games. A high Return-To-Player rate means the percentage of the skate the player will get back. The higher the rate, the better. 
Also, it is important to check whether the game volatility is low; if so, the player has a higher chance of winning. As of now, blackjack and baccarat are considered the best live games for gamblers. Here you can check all live games with the best odds.
Pay attention to the dealer's actions. While playing live games, it is necessary to spot what the dealer is doing. It is the most important in card games like live blackjack. This is how you develop your strategy and decide about the next move. For example, if the dealer changes the deck after the deal and gets rid of the old one, the card-counting tactic won't help in this case. 
Also, if you follow the dealer's moves carefully, you may spot that some dealers spin the ball in roulette from any number. While the ball has to be spun from the last number that won, most dealers ignore this rule as they simply can't see the wheel. This small detail can help you to place your stake on the right number.