Live Monopoly is one of the most entertaining games you can find at online casinos. It is a combination of the well-known board game and another popular live casino game, Dream Catcher. Learn how to play Live Monopoly if you have never done it before. 
It is difficult to find a person who has never played Monopoly. This iconic board game was and still is hugely popular across the globe. However, what would you say about playing Monopoly for real money? Nowadays, online casinos have a game called Live Monopoly – a mix of the same-name board game and Dream Catcher. Let's see where and how to play Live Monopoly and win real prizes.
Evolution Gaming's Live Monopoly 
Live Monopoly is available exclusively from Evolution Gaming, one of the best live casino game providers. It means that every game you see at online casinos is owned by this software provider. This isn't the only thing that makes Live Monopoly such a unique game.
Evolution Gaming's Live Monopoly is a combination of two popular games: Dream Catcher and Monopoly itself. Dream Catcher is a game of chance where players bet on various sections of the wheel. The same principle applies to Live Monopoly, while the game's theme, as you might have guessed, is the Monopoly board game with its most recognizable elements.
Live Monopoly is a game you can play 24/7 at online casinos. Just sign up and join the party whenever you want to win real money prizes. However, you should first learn how to play Live Monopoly.
How to play Live Monopoly: rules and goals
Playing Monopoly in a live mode is not that difficult. In fact, this is a game of chance where you rely on luck rather than any knowledge of the rules or strategies. Yet learning how to play Live Monopoly by EG is still recommended as it has several bonus rounds that might seem unclear for new players.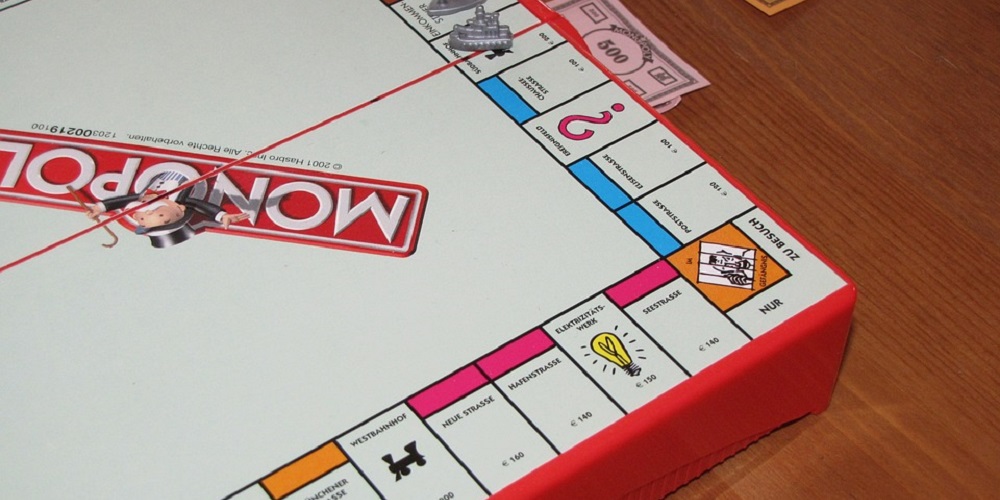 Evolution Gaming's Live Monopoly is played in real-time with a real dealer who spins the large money wheel to determine the winner. The wheel features 54 fields with 48 of them numbered 1, 2, 5, and 10. There are also three different bonus rounds: Chance, 2 Rolls, and 4 Rolls. 
To join the game, participants need to bet on the number they think the wheel will stop at. Their choice is limited by all numbered cells and two extra rounds (2 Rolls and 4 Rolls). If the player's prediction is correct, he wins. 
However, if the wheel stops at "Chance", players get a so-called "Chance card" by Mr. Monopoly. The card shows what prize players are entitled to cash or a random multiplier to increase their winnings. You can also increase your winnings by using online live casino bonuses.
Bonus round
There is also a bonus round in Evolution Gaming's Live Monopoly. To have a chance to participate in it, players need to bet on either 2 Rolls or 4 Rolls. If the wheel stops on one of these cells, the bonus round begins.
Players who have bet on 2 Rolls or 4 Rolls enter the next round to meet Mr. Monopoly. This virtual assistant will step around the 3D Monopoly board to boost your winnings by collecting cash prizes, multipliers, and other bonuses. To determine the number of steps, a dice is rolled. Like in the board game, you can not only collect perks but proceed to cells like GO, Chance and Community Chest, Jail, and Super Tax. However, if you are lucky enough, your Mr. Monopoly will collect the best bonuses for you and bring you a solid prize.