How to play live casino becomes a real question once you are looking for real casino experience online. Online Live casinos are operating with real croupiers and they are live streaming the game for you. The experience is similar when you are playing in a land-based casino, however, you won't have to leave the comfort of your home.
Create an account first
The first thing to do would obviously be to create an account at one of the operators. Once you give your e-mail, phone number, and name, you are ready to go. There are different features at different operators. In some places, you will be able to set a deposit limit, for example. However, once you are making your first deposit, it is very important to choose a good first deposit or welcome bonus. You can check out the best online welcome bonuses here. With these kinds of bonuses, you will be able to multiply your deposits or get some free spins. However, you will always have to fulfill the wagering requirements.
What are my options with the live casino dealers?
When it comes to the question – how to play live casinos, one of the first things coming into mind is how much is it similar to the real deal. The dealers of live casinos are acting live but you can also communicate them. Maybe you write a message and they answer verbally, or at most operators, you can also use your mike and have a conversation with the dealer and other players.
They are going to deal with the cards or spin the wheel on roulette. It's all the same besides the best. There are different options for that. At some live casinos, you place your bets then the dealer is going to place coins on the bet table, at other cases, there are digital bet tables.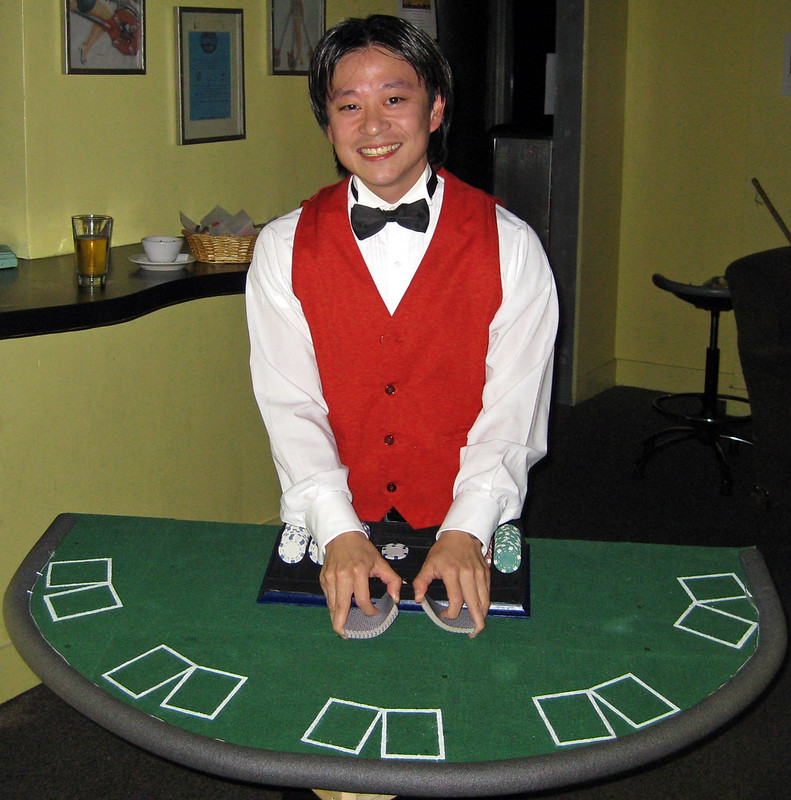 The games are pretty much similar to the real ones – How to play live casino
Don't worry about playing at a live casino you won't have to deal with random number generators. With roulette, for example, the rules are similar, however, you will also have an interface as you have at online roulette for having a better overview of the game. When it comes to baccarat the rules are the same as in real life, however, there are some other forms of the game as speed baccarat or Punto Banco. If you want to know more about how to play baccarat check out our ultimate guide. Blackjack our 21 is the same old story. You have to beat the hand of the dealer's as usual. While in many online blackjack lobbies you lost the experience of facing the croupier, at live casinos, this is not an issue anymore.
Things to pay attention when playing live casinos
There are some things you have to be cautious about when you are playing in online live casinos. Obviously the general rules for safe gambling are applying here too. Don't chase losses, set a time limit, and keep a budget. Another important thing is to always double-check your internet connection. It would be a hassle to drop out before your big win, wouldn't it?
The advantages of live casinos – How to play live casino
One of the biggest advantages of live casinos is that you won't have to deal with algorithms and random number generators. I am not saying that they are bad if you think about it a deck of cards or the wheel of the roulette are analog random number generators. However, there is certainly a great feeling to it when you know that you are dealing with people who are flesh and blood. On the other hand, you don't have to leave your home and you won't be overwatched by big bouncers standing behind your shoulder. While you will miss out on the free drinks that the land-based casinos are offering as a treat to their costumers, you can get some were valuable bonuses. Check out our comprehensive online gambling bonus list for more information on different deals.
In a live casino, you can play everywhere with some internet connection. Be it your desktop computer, your laptop in the park, or your mobile phone, operators are providing services for every kind of platform.