Do you know how to play live baccarat games online? If not, you should play this classic casino game in a new format. Here is your best guide to learning real dealer baccarat tips and tricks.
Baccarat is one of the most famous casino games. If you have never played it, learn how to play baccarat games. If you are an experienced player, take a new look at the old familiar game. For example, you can play baccarat online with a real dealer. In this guide, we will teach you how to play live baccarat games online.
What is baccarat?
Baccarat is a table game that is popular in online and land-based casinos. It is played with a deck of 52 cards and involves only two players: you and the dealer. Like in most casino games, the player's aim is to beat the dealer to win money. Each round of the baccarat game has three possible outcomes: when the player or dealer has the highest score and a tie. 
There are several popular types of baccarat:
Punto Banco

EZ Baccarat

Baccarat en Banque

Chemin De Fer

Super Pan 9

Three Card Baccarat
Baccarat rules & objectives 
So, the aim of any baccarat game is to beat the dealer. How to do it? To learn the answer, you need to learn baccarat rules first.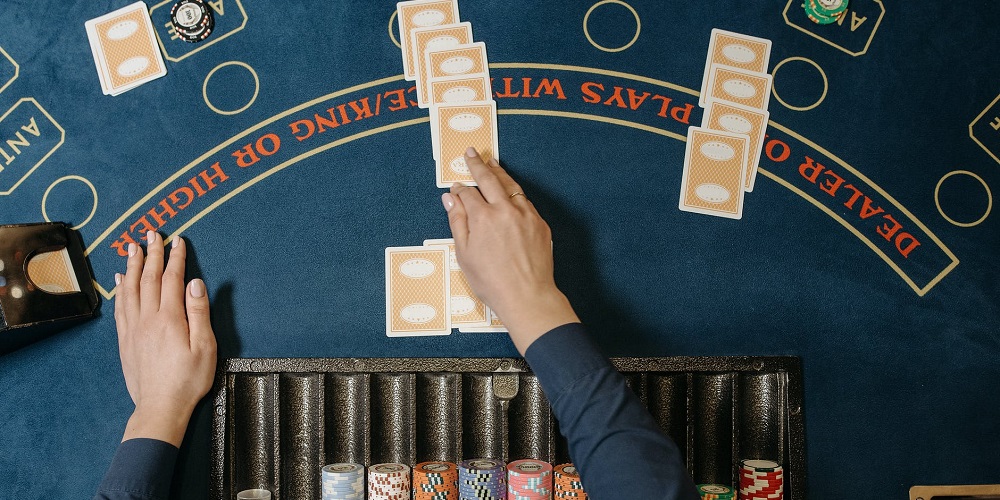 At the table, a player usually has 3 spots in front of him on which he can bet upon. However, it depends on the baccarat type and casino as well. To start the game, the player needs to bet on the outcome of the round. As we have already mentioned, only 3 outcomes are possible: the player's win, the dealer's win, and a tie. 
As soon as you place a bet, the dealer shuffles the cards and deals two cards to each player. To win, either the player or the dealer needs to have a hand with a total value closer to the number 9. In baccarat, the value of cards is the following: Ace is worth 1, King, Queen, Jack and 10 are worth 0, and other cards correspond to their face value. 
There are also rules for players' hands and you can read about them here. You can play baccarat in most land-based casinos or at gambling sites. If you choose the latter, you can also use the latest online live casino bonuses to play for bonus money. 
How to play live baccarat games online
Playing live baccarat is pretty similar to playing it online or in a land-based casino. Basically, live baccarat is a combination of online and real-life games. In live baccarat, you are still using your device to play the game (smartphone, laptop, PC, etc). However, the game itself takes place in a real casino (studio) with a human dealer. The game is broadcast live from a gambling venue with one or multiple players playing from wherever they are. 
How to play live baccarat games online? To join the live game, you need to take the following steps:
Sign up for a casino with live dealer games

Finalize the registration process and make a deposit

Don't forget to claim your welcome bonuses 

Choose and join any of live baccarat tables

Place a bet and let the game start!