Do you play bingo on a permanent basis? If so, you might be interested in learning how to improve your odds in bingo. Although it is a game of chance, there are some tips and tricks that can work in your favor.
Bingo is one of the most popular gambling games in the world. It is widely played in the US and most European countries. Despite its popularity and attractiveness of a potential profit, bingo is considered a game of luck where you can't affect your chances of winning. Is it true? Not quite. In this guide, we will give some tips and tricks on how to improve your odds in bingo.
How does bingo work?
First of all, let's see how to play bingo in special halls and online bingo sites. The principal rules of this game remain the same regardless of the way you play it. The main objective is to match numbers on your card with the numbers called. If there is a match within a certain pattern, the player wins. To learn more about bingo rules and types, read our bingo guide for dummies.
So, to play bingo in bingo halls, you need to find a venue in your area. Go there and purchase a paper card with numbers arranged on it in random order. Wait for the host to call out the winning numbers and mark them off on your card. If you cover the whole card or a certain pattern, shout out "Bingo!" to stop the game. Then, the host will examine your card and verify it for the win.
If you want to play bingo online, the gameplay is even simpler. You just sign up for a bingo site, purchase a virtual card, and press "Play". The winning numbers will appear on the upper panel. If there is a match, you will receive your winnings directly to your account. 
This is how to improve your odds in bingo
Bingo looks like a game of chance with no strategy to be used to win. This statement is partially true, however, there are still tips and tricks that might help you to improve your gameplay. Do you want to know how to improve your odds in bingo? Check out our five superb tips!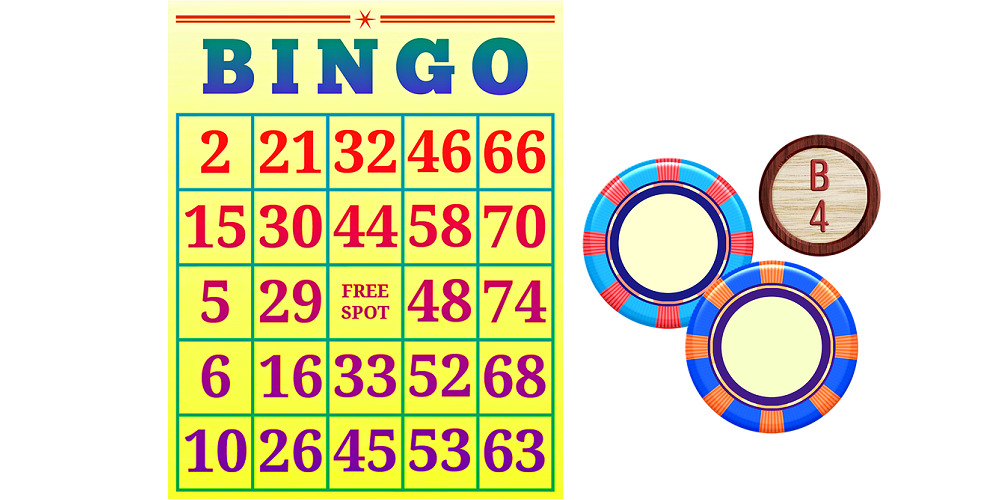 Buy more than one card. The best way to enhance your chances of winning is to buy multiple bingo cards instead of one. The more cards you have, the higher chance that you will complete the winning pattern in one of them. However, don't buy too many cards, especially if you play bingo in the halls. It would be difficult to track the winning numbers on all cards, so you could miss marking them off.
Play bingo games for free. Playing bingo games for free is a great way to understand how it works. If you have never played bingo before, free bingo apps and sites will show what the real game looks like. In addition, you could apply several probability theories without any risks involved.
Use bingo bonuses. How to improve your odds in bingo in the easiest way? Use bonuses! Almost all bingo sites including Bingo Fest offer welcome bonuses for new players. Keep an eye on seasonal promotions and tournaments to have an extra chance of winning money. Or simply use our online bingo bonus search engine.
Familiarize yourself with bingo strategies. There are several bingo theories and strategies that really work. The most famous is Tippett's theory and Granville's theory. Besides them, you can look for strategies that play with hot & cold numbers and apply them in bingo games.
Know when and where to play. If you play bingo in halls, enter early to pick the best cards. Also, don't go to crowded halls and give preference to small venues to avoid strong competition. If you play bingo online or live, visit bingo sites in the early morning or at night as it is considered the best time to play bingo.