When it comes to television lovers and gamblers, there is no better way of fusing the two than to have wagers posted for betting on occasions like the Emmy Awards. Every year, the red carpet rolls out for TV's top stars to walk as they attend the awards show that pays tributes to only the best performances of the year on TV. Every September, celebrities come out to celebrate the achievements of their fellow entertainers with a night full of speeches, trophies, and after-parties. And we are here to present you with a comprehensive guide on how to bet on Emmys. This online betting guide for beginners is here to explain everything related to the top award show for the Television industry.
What are Emmys?
The very first Emmy Awards took place in 1949 and has ever since embellished TV stars with accolades. It acquired its name from the word "Immy" a nickname for a cylinder camera device used to produce television programs. Emmy is basically the stage name for the "Immy" and an apt name it is. With each category comes a wager category that sportsbooks will have posted within their entertainment section. Betting on entertainment has created a whole new breed of people coming together from both sides of the spectrum.
Those disinterested in awards shows like the Emmys develop a sudden interest in what's happening with TV because they enjoy a good bet and those that love TV but are not big on gambling have a newfound interest in the pastime. It's a win/win for both sets of people. Betting lines for the Emmy Awards are created by sportsbooks for fans to engage in legal gambling. Lines and wagers coincide with the data received based on show popularity and viewership. No matter where someone lives in the US, they can legally bet on the Emmy Awards with the use of offshore sportsbooks and take part in tons of fun prop bets for the occasion among other wagers listed.
Different betting types for Emmys
Explaining to you the different betting types is an integral part of your how to bet on Emmy's experience. The Emmys give bettors a great opportunity to bet on something interesting that involves many big-name stars and celebrities. There are different ways to bet on what will happen in the awards show. As the show gets closer, oddsmakers post odds of which programs and actors will likely win the award for each category. This typically occurs after the nominations come out for the year, which happens sometime in July, giving people two months to choose a winner.
The Emmys are full of straightforward bets. There are no bets like points spread where you have to figure out exact numbers to bet on. There are future and prop bets that can be fun to wager on for the upcoming shows. For example, some may allow you to bet on which color dress Julia Louis-Dreyfus will wear at the Emmys. Or, perhaps you can bet on what color tie the show's host will be wearing, also betting on who the host will be this year or who the performers and presenters will surely be available. Bets like this are interesting and allow bettors to be invested in more aspects of the show, therefore enhancing your Emmys viewing and betting experience.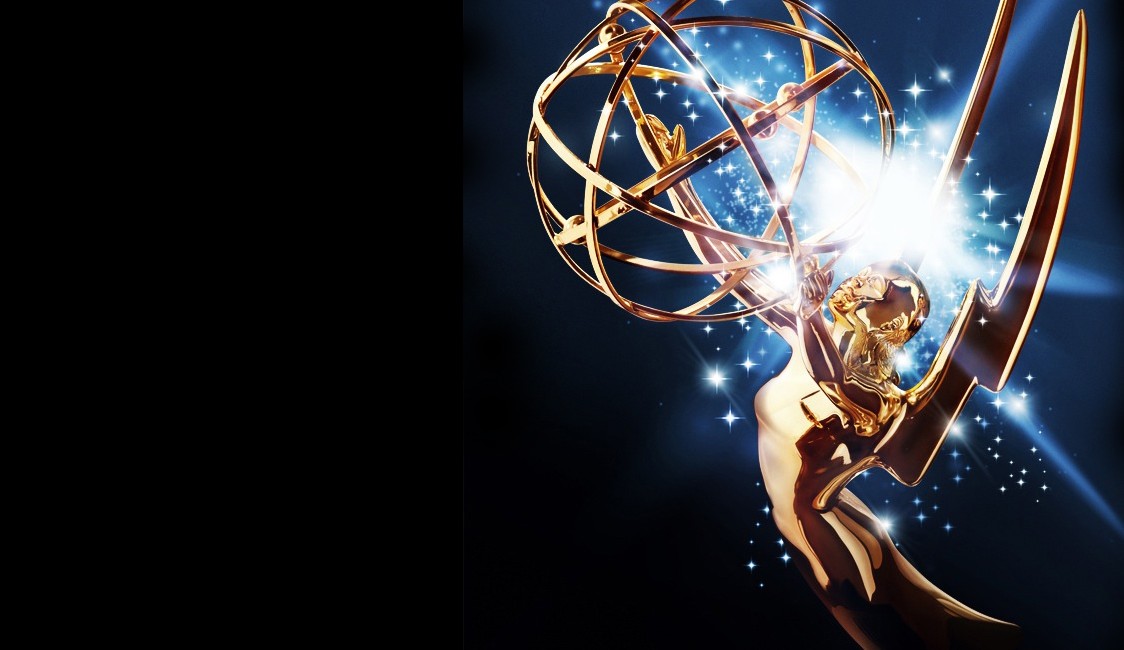 Here are some of the different types of categories you can bet on:
Program bets
Program bets are just like the bets on the top award of the night, as best picture in the Oscars. program bets include titles categories like Outstanding Comedy, Drama, or limited series. These bets are similar to Golden Globes one and sometimes both award shows end up with similar shows as nominees. The show does have other program bets but many online sportsbooks do not offer these due to them being rather unpopular in comparison to the major three. These program bets are also the popular bets throughout the ceremony night with most people placing wagers on them.
Directing bets
Directing bets contains several subcategories just like the program bets. There is no single director award instead each separate genre of TV gets director nominees. The three director awards which bookmakers and online sportsbook sites offer are Outstanding direction for Drama, Comedy, and Limited series. Many suggest the different categories are better for gambling purposes because it separates the competition and it becomes easier to tell who shines out the rest.
Acting bets
These acts pay tribute to the best performers from the Television industry. These include the most top stars from across the entertainment industry who have executed staggering performances. The list in the acting betting type includes the Outstanding Actor and Actress award. This goes to the lead in a series. The category is further divided based on genre similar to other types. All three, Drama, Comedy, and Limited series have Actors and Actress nominees.
Along with the leading cast, the acting bets also offer supporting roles by the cast. These supporting roles also cater to the top performers in each category. Acting bets are one of the bets which one should take part in. This is due to the reliability of odds when it comes to choosing the lead and supporting roles.
Creative Arts bets
In the class of creative arts, there are a whole plethora of awards that cater to the unseen participants of the industry. These are the invisible helpers in making a Television show what it is. In this list, numerous categories surface which include Oustanding Music Direction, Picture Editing, Animation, and several others. While these awards are as prestigious as others, in theory, they do not get the limelight the others possess. Some of these do not even make it to the ceremony and are just given out in other formal settings. This is why many bookmakers and online sportsbooks do not list them as bets. However, in some cases, prop bets include some of these categories. Due to this reason, it may not be a waste of time to check out these listings, when it comes to betting.
Finding betting odds
When learning how to bet on Emmys, one needs to draft profitable strategies. This is where betting odds come into play. There are not many sportsbooks that are approved to post betting lines for the Emmys. New Jersey sportsbooks were allowed to feature odds for the 72nd Primetime Emmy Awards that occurred on September 20, 2020. Both DraftKings Sportsbook and SugarHouse Sportsbooks posted lines for the Emmys. If not NJ sportsbooks, then bettors could place wagers online at a reputable overseas-based sportsbook to win money. Betting through these types of sportsbooks allows you to place your bets immediately by creating an account and verifying your email.
Betting Strategies
Unlike some other entertainment betting options, the odds for the Emmy Awards tend to be fairly sharp. Certain shows and actors will generate a lot of buzz by the time the Emmy Awards season rolls around. While generating buzz doesn't always translate into winning Emmys, there is a certain "popularity contest" aspect when it comes to the Emmys.
For example, we have seen no shortage of repeat winners over the years. In fact, every winner of the Outstanding Drama Series category for the last 20 years has been a serial drama. Shows like The West Wing, Breaking Bad, Mad Men, and The Sopranos have all won multiple Emmys. Game of Thrones is one of the most decorated series in the history of the awards. Modern Family won for Best Comedy Series every year between 2010 and 2014. Veep won the same award every year from 2015 until 2017.
Some shows and actors just win Emmys every year. While that may take some of the unpredictability out of the equation, you can feel confident in your Emmys bets if you aren't afraid to put your money behind series and actors with a favorable track record at the Emmys. Voter fatigue doesn't really seem to be a factor for these judges. 
Watch for sweeps. The Emmy Awards don't try to spread the love around so that every show can win an award. There have been many years where a particular show swept a lot of the major awards. Be aware that this is a possibility. Don't think a show won't win another award just because it already got a few others.
When to bet on the Emmys
While we typically think of "awards season" taking place early in the calendar year, the Emmys are a little bit different. The Emmy Awards typically air sometime in the late summer or early fall portion of the year. In 2019, for example, the Emmys took place on September 22nd while the 2020 Emmys aired on September 20th
Nominations are usually announced a couple of months before the show. That means we'll typically get the announcement sometime in July, which gives you plenty of time to do the requisite research necessary for placing your Emmys bets and where to bet on the Emmy Awards online. Betting sites with odds on the Emmy Awards will post their odds shortly after nominations are announced, so you will have a couple of months to get your real money Emmy Awards bets in.
Bet before the show starts. Generally, Emmys betting sites cut off the ability to bet some time before the show starts. Make sure that you don't wait until the last minute to get your wagers in or you may get shut out. Generally, Emmys odds release as soon as the nominee's list comes out. This is the best time to take advantage of bad lines and opportunities for the value you identify.
Where to bet on the Emmys?
Betting on Emmys is an upcoming entertainment betting leisure. Since entertainment betting is legal Throughout America and Europe. There are several ways to bet on the Emmys, the most popular of them being the online sportsbooks which start listing all the odds of the award show as soon as the nominations are unveiled. The most popular betting website in the UK for entertainment betting is bet365 or 22BET which caters to the prime categories of the show. So to place bets, head over to this website and place your bets for future Emmy awards.
Tips for betting for Emmys
Once you are familiar with how to bet on the Emmys, we want to throw some betting tips at you. The Emmys are voted on by the Television Academy and it is sometimes hard to know who exactly will win. The television critics are normally not the ones to depend on when wanting to bet on the award winners. Until the nominations are out and oddsmakers can post the bet lines it is a waiting game. Once nominations are out many blogs and magazines report on their predictions and preferences for the award night. It is best to research those blogs and websites before betting on the Emmys with real money.
Understand the culture of Hollywood. It's widely agreed upon that Hollywood award shows do have a political side. No, we're not talking about traditional politics (though, that can play a role), but we're talking about the politics of the industry. There are clear favorites and blacklisted people within the awards community. Obviously, knowing as much about this as possible can help you to avoid picking a show or actor/actress that has no shot of winning.
It's not about which show you liked the most. A common betting blunder is betting on what you want to happen instead of what you think is going to happen. If you were the one hosting the awards show, this would be different. However, a bettor does not determine the winners. When you're betting on the Emmys, focus on what you learned in this online betting guide for beginners, and you'll find success.