Do you want to get started in poker? Here is your free online poker guide that will explain everything about this classic casino game: tips and tricks, rules, types of poker, and way more. 
If you have never played poker, BonusPirates is the best place to start your journey and learn everything about poker. We have made an ultimate guide for beginners that will help you to get familiar with poker rules, games, and useful strategies. You can start with learning about poker hands that are used in all games and some of the most important poker rules to remember.
What is poker: the origin of the game
Poker is one of the most popular casino games in the world. It is a card game in which players play against each other and/or the dealer. The rules of poker vary from one type to another but the main principles are the same: players have to bet on the best hand of the particular gaming session to win. 
Also referred to as one of the oldest casino card games, poker emerged around the early 19th century. Although there are still debates about the origin of the game, the United States is believed to be the homeland of poker. What is certain, however, is that poker games were popularized in some regions of the US around the 1900s. Nowadays, poker is an iconic casino game played in all land-based establishments and online casino sites.
Poker rules: how to play poker?
Playing poker requires knowledge of the game rules. We will explain the basics of poker with the example of No-Limit Texas Hold'Em as the most popular poker game you can find everywhere.
In Hold'Em, each player is dealt two face-down cards, also known as hole cards. Players don't show these cards to anyone. Hole cards are used alongside a combination of five shared cards dealt by the dealer in three deals (they are called community cards). The aim is to make the best possible poker hand. 
Besides hole and community cards, there are also three important terms to remember: flop, turn, river. Players make bets after they are given two hole cards and on the flop (first three community cards at the table), turn (the next card), and river (the last card). There is a win when one player declares he has the best hand and everyone else folds. Another way to determine the winner is showdown: when all players reveal their hands.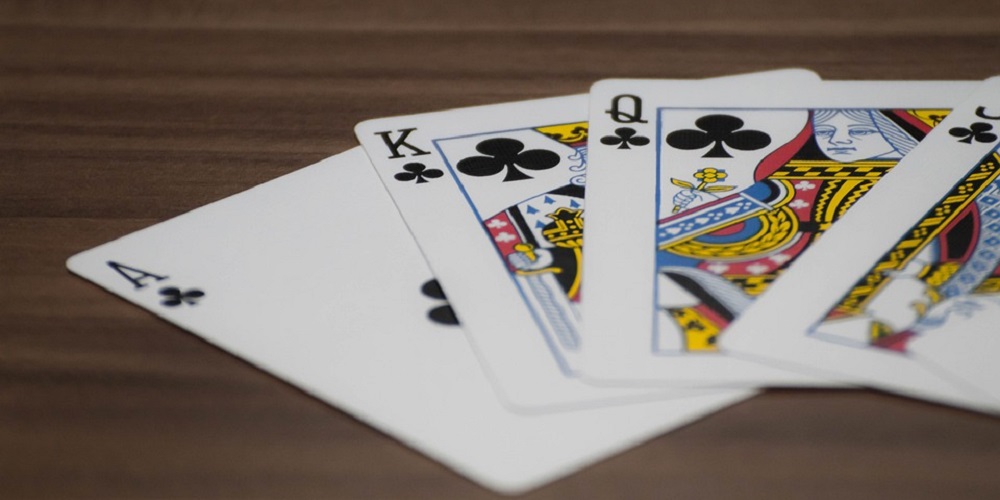 Types of poker
There are several types of poker you can meet at both online and land-based casinos. The most popular poker games include draw, stud, and community card poker. Pretty much all poker games belong to one of these categories.
In draw poker games, players have an option of trading some of their cards in order to improve their hands. Usually, no more than three cards can be traded.
In stud games, players are given 5-7 cards (depending on the game) and must use them to make the best possible hand.
In community card poker, players are given hole cards that are combined with community cards to make a hand.
Here are also some of the most popular poker games: Texas Hold'Em, 7 Card Stud, Omaha, 5 Card Draw, Caribbean Stud.
Your free online poker guide to the best sites
Poker games can be played for real money in land-based casinos throughout the world. Almost every single casino offers a wide variety of poker selections. Another option is playing online poker at gambling sites. In this case, you can use the best online poker promotions and get various bonuses: welcome bonuses, deposits, free cash, etc.
Where to play online poker? Despite the wide range of casino sites, not all of them are worth your attention. Therefore, we have made a free online poker guide to the best online casinos and poker sites in 2022. 
So, you can play poker games for cash at one of the following sites:
Betsafe Poker

Intertops

888poker

Unibet Casino

partypoker