Formula 1 is one of the most-watched sports in the world with its popularity constantly growing. It is also a real paradise for bettors as there are plenty of car brands, drivers, races, and types of bets to work with. Therefore, we collected the most useful Formula 1 betting tips for F1 fans who want to make a profit from their favorite competition.
F1 is not only fancy motorsport featuring luxury cars, top worldwide locations, and drivers pouring champagne. It is also an exciting competition where the best drivers compete for their place on the podium. Speeds of up to 220mph, tracks of different levels of difficulty, and 15-20 Grand Prix – all this aims to define the winner who collects the most points by results of all races. 
Each Formula 1 season lasts from March to November, so there is plenty of time to choose your favorite and bet on him to win! To make money on F1, you need to know how to bet on it. In this guide, we will go through the best Formula 1 betting tips. To stay tuned to other sports news, follow the latest online sportsbook news.
Most popular F1 bets
First of all, a beginner bettor should know which types of Formula 1 bets exist. There are many bets on F1, however, the most popular ones include:
To Win.

The most popular bet in all sports, To-Win is a bet placed on a particular driver to win a particular race in F1.
Podium Results.

As its name suggests, this Formula 1 bet is placed on a driver to finish 1st, 2nd, or 3rd on the podium.
Driver Matchups.

An exciting but quite rare bet. Some sportsbooks offer you to bet on one driver to finish higher than another in their pair.
Futures.

Another popular punters' pick. This is a bet on the future Formula 1 champion (team or individual).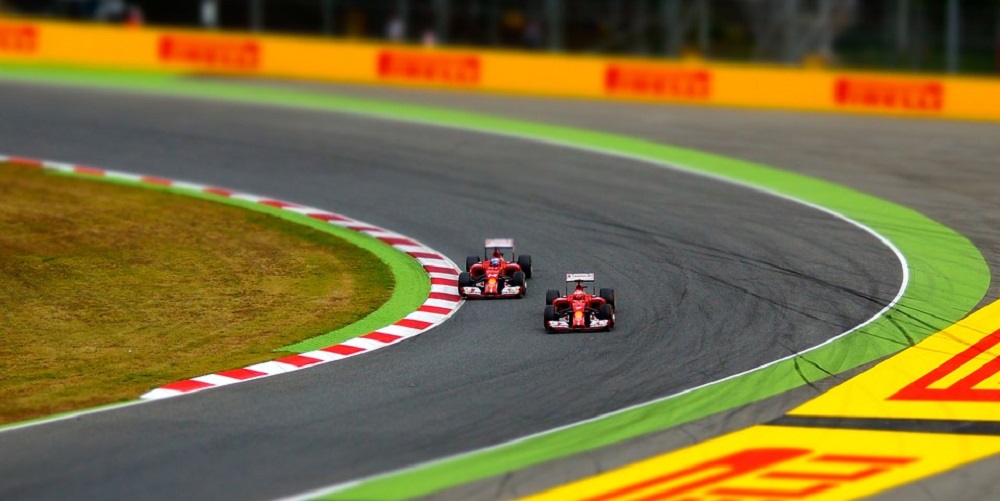 Formula 1 betting tips
So, how can you bet on Formula 1 and win? According to experienced punters, there are numerous strategies you can use to wager on sports but they don't guarantee a positive outcome anyway. Like any other sport, Formula 1 is unpredictable; underdogs can turn into winners and favorites can lose it all. Therefore, there is no way to secure a win-win bet.
However, you can still increase your winning chances if you know how to bet. We have collected the best Formula 1 betting tips to help you in your betting journey. 
Tip 1. Bet on multiple drivers in the same race. 
To boost your winning chances, place a wager on two drivers to win the Grand Prix (or the whole championship). However, don't bet on two favorites with the best odds, otherwise, you will lose your money if one of them wins. Pick the most possible winner and a promising underdog to guarantee yourself a profit.
Tip 2. Consider the difficulty of tracks.
All Grand Prix races take place in different locations and one should take it into account. Certain tracks are more difficult than the others which results in drivers having trouble with passing them. Make sure to check your favorite driver's history on a particular type of circuit to get a better plan of how he can perform.
Tip 3. Qualifying matters. 
Follow cars in qualifying to know who will start from the top grid spots on tracks. Successful qualifying can help the driver to pass challenging routes faster and it can also help you to decide about your bets. Obviously, if a driver starts from the last position, his chances to win on a difficult track are reduced. 
Sportsbooks with F1 betting odds
Punters can bet on Formula 1 at many sportsbook sites. Unibet, 888sport, Bovada, Intertops – all these reputable online betting platforms offer odds for the Grand Prix. You can also use the comprehensive sports betting bonus list to bet on F1 using various deals and exclusive bonuses.
How to bet on Formula 1 online:
Choose a sportsbook

Sign up for the site

Make a deposit

Select an F1 race

Place a bet (bets)

Wait for the result
If your betting experience is successful, the sportsbook will transfer your winnings to your account. You can withdraw it any time following terms and conditions which are different for each betting site. If your bet has lost, try your luck again using our Formula 1 betting tips next time.