British and American bingo are the two most popular variations of this famous game of chance. What are the differences between them? Which one is easier to play and win? In this guide, we will make a so-called British bingo vs American bingo battle. 
Bingo is a popular game of chance that is played all over the world. Different countries have their own variations of bingo, but the most popular ones are British and American bingo. As you might have guessed from their names, British bingo is a traditional game for British and Irish people, while American bingo is played in the US. Let's compare these two games to see which one you should play online or offline.
British bingo vs American bingo
First of all, you should know that British and American bingo have a lot in common. Despite some significant differences, both variations follow the same rules and objectives. The goal of every bingo game is to be the first to mark off the winning numbers on your card. Also, both games can be played with the latest online bingo bonuses at online gambling sites. 
This is the point where similarities between British and American bingo come to an end. Let's now see how these two popular versions of the same game differ from each other.
Numbers
British and American bingo feature different numbers of balls used to determine the winning numbers. British bingo includes 90 balls numbered from 1 to 90. That's why this variation of the game is also known as 90 Ball Bingo. Its second name, British bingo, shows the country of origin of 90 Ball Bingo where it is also the most popular.
American bingo or 75 Ball Bingo features a total of 75 balls. As you might have guessed, they range from 1 to 75. American bingo is played on the other side of the Atlantic meaning it is popular in the US, Canada, and some other countries. 
Cards
Now let's talk about British bingo vs American bingo cards. In British bingo, cards are rectangular and horizontal, with three rows and nine columns. In total, there are 27 cells with 15 numbers arranged on them in a random order, five in each row. Each column has a set of numbers arranged in it in random order:
Numbers 1-9 are arranged under the 1st column

Numbers 10-19 are arranged under the 2nd column

Numbers 20-29 are arranged under the 3rd column

Numbers 30-39 are arranged under the 4thcolumn

Numbers 40-49 are arranged under the 5th column

Numbers 50-59 are arranged under the 6th column

Numbers 60-69 are arranged under the 7th column

Numbers 70-79  are arranged under the 8th column

Numbers 80-90 are arranged under the 9th column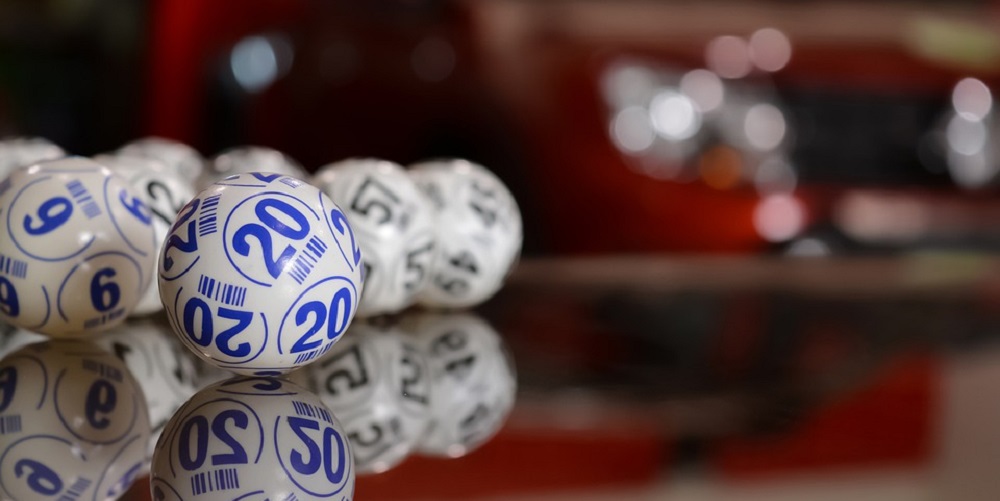 In American bingo, cards have a square shape. There are 25 cells on the ticket but only 24 of them are filled with numbers. In most games, the central cell of the card remains empty or is marked with a special symbol that can act like a Joker in card games.
The word BINGO is arranged on top of the card. Like in British bingo, where each column has a designated number placed under a letter, and the card should include the following for each:
Numbers 1-15 are arranged under the "B" column

Numbers 16-30 are arranged under the "I" column

Numbers 31-45 are arranged under the "N" column

Numbers 46-60 are arranged under the "G" column

Numbers 61-75 are arranged under the "O" column
Winning patterns
Speaking about the differences between the two bingo variations, it is also important to mention winning patterns. There are only three possible ways to win in British bingo. They are one line, two lines, and full house. When the player covers the first, second, or both of these lines, he also receives a prize. However, hitting the main jackpot is possible only if the player covers the whole card i.e. full house. 
On the contrary, there are multiple winning patterns in American bingo. This variation of bingo isn't limited by lines and a full house, though both will bring players prizes. Players can be asked to complete patterns in the form of letters, numbers, symbols, geometric shapes, and so on. The winning pattern varies from one game to another, depending on the way one plays it. 
Conclusion 
So, who is the winner in the British bingo vs American bingo battle? Both games are worth players' attention for different reasons. Speaking of British or 90 Ball Bingo, it is the most traditional variation of bingo played all over the world. If you want to play bingo for the first time to see how it works, try this game.
On the other hand, American bingo is a funnier version of bingo. It is easier and more interesting to play because of the variety of weird winning patterns and fewer balls. This is a great version of bingo to play with friends or family.