To win at bingo games, try one of the best strategies that are used by experienced players. Here are three bingo strategies that work: Granville's theory, Tippett's theory, and "Divide-and-Conquer". 
Bingo is a game in which your chances of winning are completely random. To play bingo, you need to match numbers on your card with numbers that are called by the host (or automatically drawn in video bingo games). Bingo seems like a 100% game of chance but does it mean that there is no way to boost your odds? Well, there are some bingo strategies that work in players' favor. 
In this guide, we will take a look at the three most useful bingo strategies and theories. To find more bingo winning tips, check our best online bingo bonus guides.
What are the top-3 bingo strategies that work?
So, what are the best winning bingo strategies? According to most bingo guides, Granville's theory, Tippett's theory, and the "Divide-and-Conquer" strategy are the ones that may help you win. 
Granville's theory
Joseph Granville came up with a popular bingo strategy that was named after him. Granville's theory states that each bingo number has an equal probability of being called. Thus, to enhance the chances of winning, players should pick cards with as diverse numbers as possible. Why?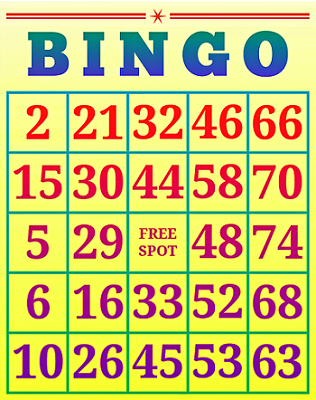 The main point of Granville's theory is that bingo numbers are paired with their probability to be drawn. It means that as soon as one high/low/even/odd number comes up, the probability of another high/low/even/odd number to be drawn reduces. So, to win in bingo, players should choose cards with the biggest spread of high, low, even, and odd numbers as well as numbers with different last digits. 
Tippett's theory
Tippett's theory is one of the best bingo strategies that work. In fact, this is the most popular bingo theory of all. Developed by Leonard Tippett on the concept of number randomness, the theory states that players should pay attention to the so-called "perfect average" of all bingo numbers before they are called. 
According to Tippett, players who play bingo for a long period of time should pick cards with numbers as close to the perfect average as possible. What is it? The perfect average in bingo is the median number. For example, 45 is a median number in a 90 Ball bingo. The theory states that the more numbers are drawn, the bigger chance for them to be closer to the median number. The best way to boost your winning chances in bingo is to purchase several cards to have more numbers that are close to the median number.
Divide-and-Conquer
One of the easiest working bingo strategies is referred to as Divine-and-Conquer. It is very simple to follow as its concept is crystal clear. It states that the more chances of winning you have, the more likely you are to win. By chances, we mean bingo cards you use to play bingo games. If you have multiple cards, you have more combinations that could result in hitting the jackpot. Therefore, the more cards you have, the better odds of winning are.