Different bingo game formats and types allow players to discover new sides of this well-known classic gambling game. What bingo games can you play nowadays? How are they different? Read our guide to learn the answers.
Bingo is a fun and simple game of chance where everyone has a chance to win. The brief rules of bingo are the following: players need to mark off numbers on their cards following the winning numbers that are drawn. The first player to cover the whole pattern on his/her card is the winner. 
Playing bingo is extremely easy but newcomers are still recommended to learn the basic rules as well as bingo game formats. The latter makes the old familiar game more entertaining and interesting to play. So, what are the most common bingo types and forms you need to know about?
Major bingo game formats
All bingo games are divided into two formats: online and offline. Depending on the way you would like to play bingo, you need to learn about its peculiarities.
Offline bingo games are games that take place in different land-based locations. Usually, bingo games are played in bingo halls or bingo clubs, rarely in land-based casinos. To play offline bingo, players need to visit the venue in person, buy paper bingo cards and be present in the hall during the whole session. During the gameplay, numbered balls are randomly drawn by a host and/or with the help of a caller machine. Players mark off the matching numbers with a pen, pencil, or marker. When the whole line (pattern, card) is covered, the player says "Bingo!" to stop the game. Then, the host checks his/her card and verifies it for the win.
Online bingo games are a bit different. First of all, they are played at online casinos or bingo sites, so no in-person presence is needed. To start playing bingo, players need to sign up for the website, create an account, and make a deposit. After making a deposit, they can claim one of the latest online bingo bonuses. Then, the player chooses the game he/she wants to play, purchases a virtual bingo card, and waits for the draw. There is no real host to announce the winning numbers, so they appear on the display. Players mark off the corresponding numbers with a mouse or use an "Autofill" option if available. Like in offline bingo, the first player to get a full house is a winner.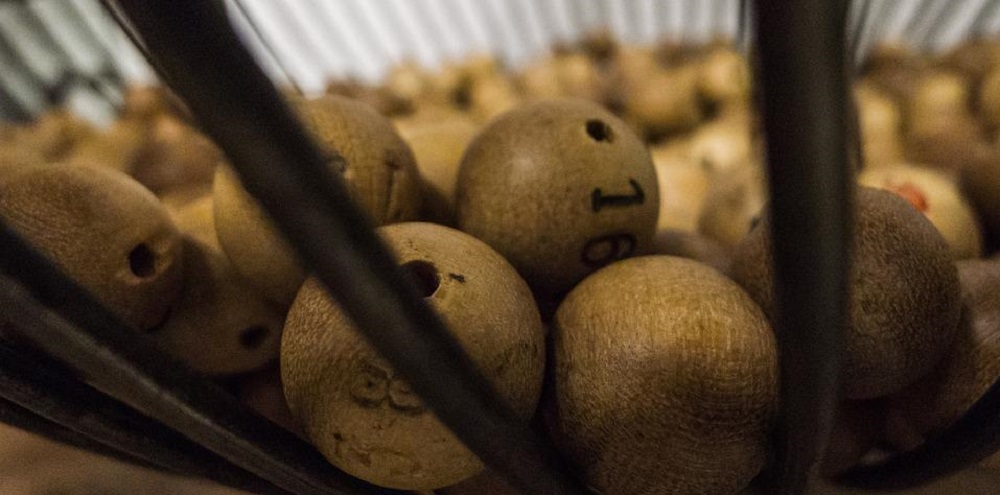 Types of bingo games 
Besides bingo game formats, this game of chance has different types. Types of bingo are defined by three factors: the total number of balls, the pattern of cards, and rules for hitting the jackpot. We have previously covered all types of bingo in detail, so let's take a quick look at the most popular ones.
90 Ball bingo
Also known as British bingo, 90 Ball bingo uses balls from 1 to 90. Bingo cards are presented in the form of a 9×3 grid with fifteen numbers arranged on them. The player hits the jackpot if he covers the whole card. If the player fills one or two lines, he/she gets a part of the total prize. 
80 Ball bingo
80 Ball bingo involves balls numbered from 1 to 80. This type of bingo is played on cards with a 4×4 grid with sixteen numbers arranged on them. To win the prize, the player needs to mark off all numbers on the whole card.
75 Ball bingo
75 Ball bingo or American bingo uses balls from 1 to 75 and cards with a 5×5 grid. Unlike other bingo cards, cards in American bingo are presented in the form of squares and have a blank space in the middle. To win, the player needs to cover a specific pattern on the card (line, square, horseshoe, etc).
30 Ball bingo
30 Ball bingo is known as a fast-paced game with just thirty balls involved. Cards in 30 ball bingo have a 3×3 grid with nine numbers arranged on them. The only way to win the prize in this game is to mark off all numbers.