If you don't have an opportunity to visit a real casino these days, why don't you switch to live gambling? Check the list of the best live roulette games, play them with the real dealer, and win money without even leaving home!
Live casino games are an excellent alternative to real gambling establishments in 2021. As many land-based casinos are still unavailable for players, they have to look for other ways to gamble. Playing live roulette games is one of the best ways to have fun, earn some profit, and feel like in a real casino as you interact with a human dealer.
Take a look at the best live roulette games you can play in 2021 and use the latest online live casino bonuses to make your gaming experience even better.
Best live roulette games to play in 2021
Nowadays, more and more online casinos are adding live games to their gaming list. Betway, Unibet, 888casino, 1xBet – all these popular gambling sites have hundreds of real-dealer games to play. To make your life easier, we have selected the top-5 best live roulette games you should play if you are a big fan of roulette.
Live European Roulette
European roulette is the most popular type of roulette and one of the easiest to play for beginners. No wonder that it has many live variations with Evolution's Live European Roulette being probably the best of them. 
The game offers a large number of standard and VIP tables that are available on every device and screen. Live European Roulette also offers a live chat, special features like Autoplay, and a personal menu plus statistics for every player. A user-friendly interface is a cherry on top of this Evolution's gaming product. You can play Live European Roulette at Unibet Casino.
Lightning Roulette
Lightning Roulette by Evolution is a unique and innovative game in its niche. It has two special features that make it stand out from the other games: a stunning interface and an extra chance to win.
Let's start with the interface. Unlike other live roulette games, Lightning Roulette is a visual masterpiece of gold and black colors. The room with the dealer is made in Art Deco style which makes you feel like you're playing in a VIP casino in Vegas.
Another special feature of Lightning Roulette is an additional way to win. Here, everyone can win greatly multiplied payouts on a Straight Up bet. In each round of the game, one of Lucky Numbers (1-5) is "struck" by lightning. As a result, it gives players multiplied payouts of between 50x and 500x.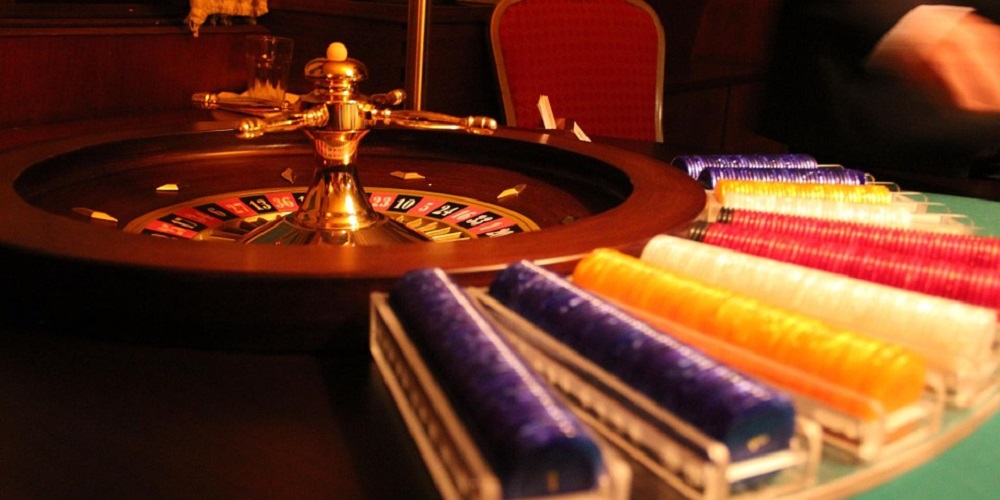 Auto Roulette 
If you don't want to spend hours playing roulette, Auto Roulette is here to help. This live game offers fast-paced action without affecting your winning chances. As it offers all the main types of roulette, you can play European, American, and French roulette in a superfast way.
Although Auto Roulette is a live roulette game, it has no real dealer. Instead, there is a fully automated fast wheel that runs 24/7. Every day, it "hosts" circa 2500 games! So, if you are looking for a live no dealer roulette game, Evolution's Auto Roulette is what you need.
Instant Roulette
Everyone who wants to play roulette on his own terms should try Instant Roulette. This live roulette game has many benefits but first of all, it gives an opportunity to make bets whenever you want. While playing  Instant Roulette, players always have control and can join the game as soon as they are ready. In addition to this, Instant Roulette offers more than ten tables you can join immediately after finishing the previous game.
Roulette VIP
Roulette VIP has always been one of the best live roulette games. No wonder as they are set in the most luxurious casino rooms with an exceptional level of hostage and VIP/high-roller players only.
VIP variants of classic European and American roulette don't differ much from their standard versions in terms of rules. However, they bring higher profit and are played on higher stakes. If you want to play under the best conditions, live roulette at Unibet Casino is waiting for you.