Political betting is becoming popular with each passing day. Similar to sports betting, online sportsbooks are providing an entire segment of betting options available for this category. Ranging from most prominent political events to prop bets; these bets are consuming the sportsbook websites and markets. More and more people are choosing to bet on politics each day which is highlighting this not-so-new style of wagering. Hence, we are going to explain the political betting step by step, for anyone willing to indulge in this exciting form of wagering.
There are several ways to get an introduction to political betting. Which events to bet on? How to place a political bet? All these questions and many more will be answered through this article about online sportsbooks guide for beginners.
How political betting works?
The most frequently asked question regarding political betting is: how political betting works? Many newcomers come across confusing numbers and betting types. Which is understandable, due to the fact that to actually place a bet, one needs to be aware of the basics of betting in politics. This includes the types of political bets, the online betting market, how to read political odds and where to place these bets. Betting on politics is not much different than betting on sports or the entertainment industry. Common differences arise only in the types of bets.
Given that the world politics right now is at its peak and the future certainly promises to keep the trend going; this is the prime time to learn how to bet on politics. Fortunately, every region of the world has an upcoming political event at all times. This further paves the way for those who are eager to participate in political betting with more opportunities. Consequently giving rise to the second most popular form of online sportsbook betting.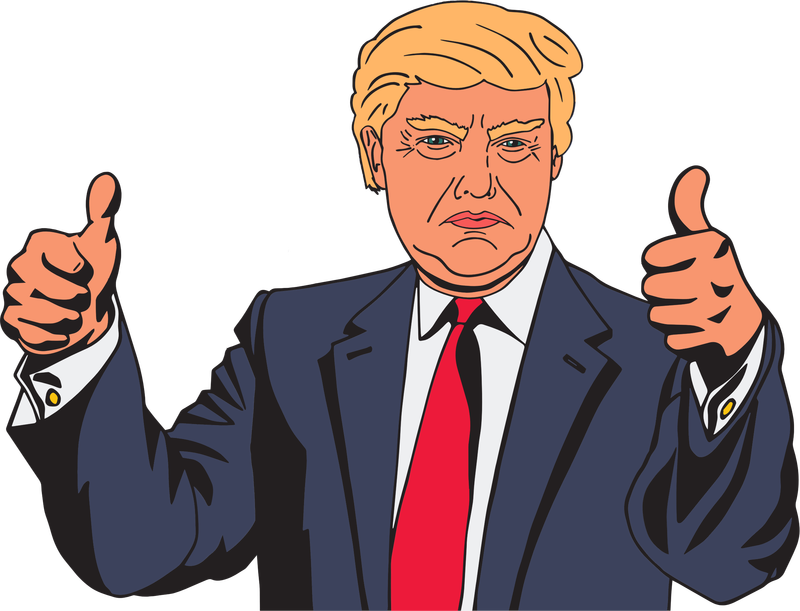 What are the types of political bets?
The popularity of political bets is on the rise due to the energy that surrounds the subject. At any given moment, somewhere in the world, a country is gearing up for upcoming elections or major political events. Even if there is no election taking place, there are always prop bets circulating the online sportsbooks which offer a wide variety of betting options. This significantly improves the traffic income for these sportsbooks which not only deal with sports betting but also political. Considering the fact that not all gamblers are into sports, political betting increases the participation genre for the sportsbooks to become more inclusive.
Political betting takes into account multiple types of betting which all cater to one cause: entertainment of the bettor. Although the range of betting options might not be as extensive as sports, there are several ways to place a political bet.
Prediction/ Future bets
As the name suggests, these bets cater to bets made for the future of a political event. These usually entail a 'yes' or 'no' option which has respective odds. The wagering is essentially a Moneyline bet which means a straight bet.  A straight bet is perhaps the most commonly used betting type which deals with favourite and underdog contestants. To explain further with an example, if Donald Trump had odds of -200 for winning the US presidential election that means he is the favourite amongst the candidates. This means betting $200 on Trump would earn the bettor $100.
Similarly, if Bernie Sanders has odds of +300 that means that betting $100 on him would result in a payout of $300. These types of odds are called Moneyline odds, which are popular in the US. The odd reading method varies from region to region. For instance, in the EU countries, the odds are read in the form of decimals.
Prop bets
Unlike prediction bets, prop bets cater to fewer VIP events. Instead, they provide the bettors with a diverse set of propositions to bet on. Prop bets deal with prophesying certain likeable events that might happen in the future. Of course, these events branch out from the current political climate but are not as tangible as a presidential election. For instance, a prop bet can imply whether the current prime minister of the UK will complete his term in the office. In some cases, prop bets can also be placed on the likelihood of a president getting impeached. The possibilities of creating prop bets are nearly endless. This is why it makes political betting all the more fun.
Odds for these bets are available in different readable forms, depending on the region of the bet. If the bet is on Boris Johnson resigning from the post of Prime Minister, the odds will be in a fractional form. Or if it is on Elizabeth Warren making it to the White House than it will follow the Moneyline betting format.
Prop betting is what makes political betting so fun, which is why this is the most popular betting type of the genre. Most online sportsbook websites offer prop bets for users to indulge in politics on an unlikely platform.
Online bets
This sort of betting is an amalgamation of all these bets on a virtual platform. This form of betting has been gaining popularity ever since sportsbook websites moved online. Online sportsbooks provided a wide range of political bets. So much so, many sites now support separate tabs under which you can find all sorts of political bets. Clicking on any of these bets will take one to the details of the respective bet. These bets are most commonly prediction bets which have odds for both 'yes' and 'no'.
Online betting is proving more resourceful since it opens safe havens for people who can not otherwise bet in their country. Since gambling is not yet legal in many countries all over the world, and many yet do not allow political betting; online betting is an exciting world for all those who enjoy political betting. With user-friendly websites which provide odds for political events all over the world, many opt for their phones to place bets.
Which political events to bet on?
There is an entire ocean to choose from when it comes to political betting. The wide variety can often confuse one where to begin. Hence, it might be easier to focus on bets which one is more knowledgeable about. Learning to wager requires one to make an informed decision. This decision is strengthened by factors such as the popularity of a candidate and the likelihood of them winning. Of course, it is equally important to be aware that the final result might be different from how it appears beforehand. Therefore, going with your gut is the most important when it comes to deciding which event to bet on.
Elections may bring a wide range of bets which players can take advantage of. In the case of the US, other than the presidential bet, bettors may also take an interest in the congregational elections. Unlike the allure of presidential elections, congregational bets are more likely to attract locals. Anyone would be willing to be on Donald Trump, whether they belong to America or Australia. However, not many people would show interest in these branched bets.
Such bets also include mayoral elections. The odds keep up with the political climate and may vary if one candidate loses voter points. Therefore, keeping a track on both political events and odds will give an edge to the bettor.
Is political betting legal?
Somehow this is a frequently asked question and rightfully so. It is an infamous fact that many countries still abolish all sorts of gambling readily. Yet there is still a large number of those who allow sports betting. Among these are countries which allow political betting. While the amount is comparatively less than sports betting, many bettors rely on online sportsbooks to practice political betting. No matter which region of the world one may belong to they can participate in political betting on any online sportsbook offering political wagers. Not only does this benefit the bettors but also the sportsbooks. Since not all people who bet are a sports fan, this way, the political crowd finds their way to the sportsbooks as well.
Therefore, if anyone wishes to bet on politics they should try to find if it is a legitimate activity in their own country. If not they can hop on to any online sportsbooks site and use that as a wagering medium.
Political betting Q&A
Using this platform we will address some of the frequent questions regarding political betting.
Q: Is political betting profitable in the long run?
To understand the answer to this one must be aware of the time value of political betting. Unlike sports events, political bets are time-dependent events. Elaborating on this further, it means that the chance of high priority events happening throughout the year is unlikely in comparison to football games which happen multiple times in the span of a single month. Presidential elections happen once every 4 years, therefore it is important to substitute prop bets in between. This will provide a continuous chance to win. Now, it is also significant to keep in mind that placing a bet does not guarantee a win. Which is why losses might also be taken into account when calculating profit. In the long run, there is no guarantee that one will make a profit. On the contrary, it is always possible if one makes informed decisions when it comes to political betting.
Q: How are political odds determined?
Determining odds has been a life-long duty of bookmakers. The odds are the most essential part of gambling which regulate the bets on an event. Hence, a great deal of thought goes into the process. The odds depend upon the likelihood of any outcome. These probabilities are then converted into odds using simple calculations which will determine the payout for a bet.
Q: Why do odds vary on different online sportsbooks?
Most commonly when people survey different sportsbooks before placing a bet they might notice that the odds are different for the same event. This variation occurs due to two factors. Number one being the method of determining the probability of the event's outcome. Sportsbooks have different people responsible for determining the odds. Some might believe that the possibility of a certain outcome can be higher than others may conceive. Secondly, the payout options may also vary for sportsbooks, some giving out a higher profit than others. Hence, it is advisable to find the best possible sportsbook to place a political bet.
Diving into political betting
This concludes the guide for political betting. This online sportsbook guide for beginners will get you a headstart into the realm of political wagering. With the political climate changing every single day, this is the best time to dive into this exciting betting type. If there has been nowhere to use your political knowledge or prowess, a sportsbook will be the best place to start.
It is always important to bear in mind that opportunities will arise from time to time when it comes to betting on politics. Even if there is no political event which emerges, there will always be prop bets to keep it going. One way or another political betting is a sure way to keep one occupied. On the contrary, it is also of significance to understand when there is a non-profitable scenario.
Thus, keeping the basics of betting in mind, and always remembering to be as informed as ever; one can ride blissfully into the world of political betting